Living along the coast of Pakistan, people of Karachi are used to suffer through the Dryness, Dust and Hubs, about 3 quarter in a year, people of Karachi face a summer season that test their patience and to pass this test here we have come up with 5 best summer recipe that might help you in elongated summer season.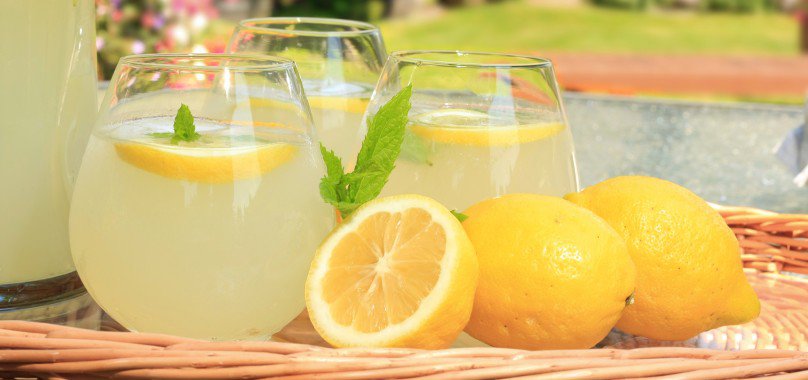 1. Vintage Lemonade:
Ingredients;
5 Lemons
1 ¼ quarter water
1 ¼ cups of sugar
Method:
Peel the rinds from the 5 lemons and cut them into 1/2 inch slices. Set the lemons aside.
Place the rinds in a bowl and sprinkle the sugar over them. Let this stand for about one hour, so that the sugar begins to soak up the oils from the lemons.
Bring water to a boil in a covered saucepan and then pour the hot water over the sugared lemon rinds. Allow this mixture to cool for 20 minutes and then remove the rinds.
Squeeze the lemons into another bowl. Pour the juice through a strainer into the sugar mixture. Stir well, pour into pitcher and pop it in the fridge! Serve with ice cubes.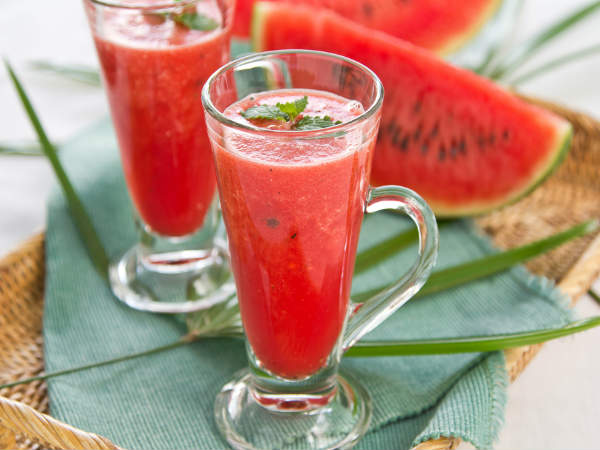 2. Rooh-e-Tarbooz:
Ingredients
½ cup white sugar
3 cups cold water
½ cup water
4 cups Cubed watermelon
6 cups ice cubes
Method:
Place the watermelon into a blender. Cover, and puree until smooth. Strain through a fine mesh sieve.
Bring sugar and 1/2 cup water to a boil in a saucepan over medium-high heat until sugar dissolves, about 5 minutes. Remove from heat. Stir in 3 cups of cold water and the lemon juice. Divide the ice into 12 glasses, and scoop 2 to 3 tablespoons of watermelon puree over the ice, then top with the lemonade. Gently stir before serving
3. Summer Veggie Omelet:
Ingredients
2/3 cup frozen whole-kernel corn, thawed
½ cup chopped zucchini
3 tablespoons chopped green onions
¼ teaspoon salt
2 tablespoons water
¼ teaspoon black pepper
3 large egg whites
1 large egg
2 tablespoons shredded smoked Gouda Cheese
Cooking spra
Method:
Heat a small saucepan over medium-high heat. Coat pan with cooking spray. Add corn, zucchini, onions, and 1/8 teaspoon salt to pan; sauté 4 minutes or until vegetables are crisp-tender. Remove from heat.
Heat a 10-inch nonstick skillet over medium-high heat. Combine 1/8 teaspoon salt, water, pepper, egg whites, and egg, stirring well with a whisk. Coat pan with cooking spray. Pour egg mixture into pan; cook until edges begin to set (about 2 minutes). Gently lift the edges of omelet with a spatula, tilting pan to allow uncooked egg mixture to come in contact with pan. Spoon corn mixture onto half of omelet; sprinkle corn mixture with cheese. Loosen omelet with a spatula, and fold in half over corn mixture. Cook 2 minutes or until the cheese melts. Carefully slide omelet onto a plate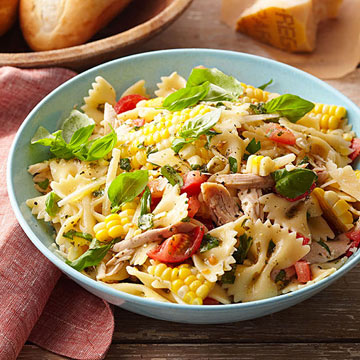 4. Corn & Tomato Pasta:
Ingredients
Salt
1 pound bow tie pasted
2 garlic cloves, smashed
2 tablespoon olive oil
1 tomato
3 fresh corn, kernels cut off
2 tablespoon unsalted butter
¼ cup fresh basil leaves, torn into pieces
Method:
Bring a large pot of salted water to a boil and cook the pasta until al dente; drain.
Meanwhile, in a large skillet, heat the olive oil over medium heat. Add the garlic and tomatoes and cook, stirring occasionally, until the tomatoes are softened, about 5 minutes. Stir in the corn, raise the heat slightly and cook until the corn is heated through and golden, about 5 minutes. Season to taste with salt.
Add the vegetables, butter and basil to the pasta and toss.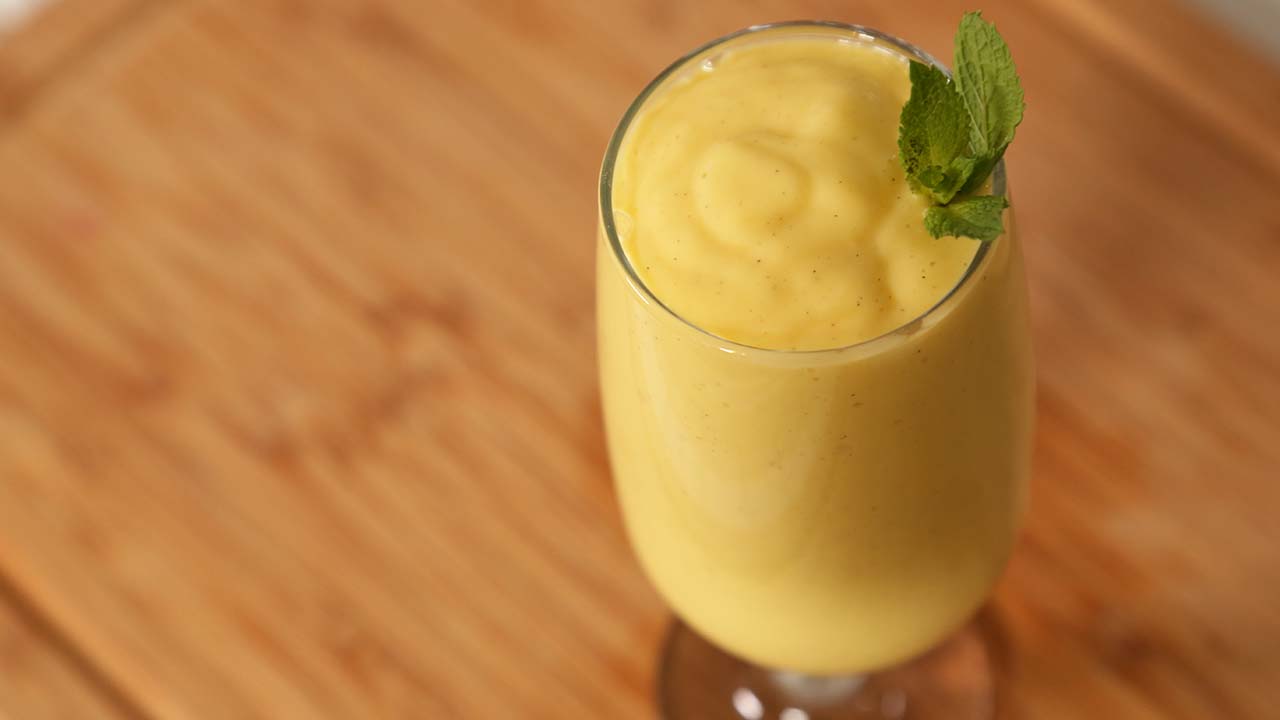 5. Mango Lassi:
Ingredients
1 cup plain yogurt
½ cup milk
1 cup chopped frozen mangoes
4 tablespoon honey or sugar
Ice
Method:
Put mango, yogurt, milk and sugar into a blender and blend for 2 minutes.
If you want a more milkshake consistency and it's a hot day, either blend in some ice as well or serve over ice cubes.
The Lassi can be kept refrigerated for up to 24 hours.