We all have things we are passionate about, for me life is all about food. An obsession I must say. I read about food whenever I can and wherever I am, even in the last few minutes before dropping off to sleep. I think "happier" dreams are all about food. There is so much to experiment with, that I feel my days are not enough. Same ingredients and some totally different but equally exquisite meals. The magic of cooking never ceases to amaze me. Here is what we can make Kababs with!
I'm particularly fond of recipes that can get you out of the kitchen without breaking down in a sweat. One of my favorite dinner ideas is Kababs. I'm always on a lookout for some interesting combination. I found this recipe from Chef Yotam Ottolenghi's Facebook page. The original recipe was Lamb Kababs with a tahini sauce and pomegranate jam. OMG!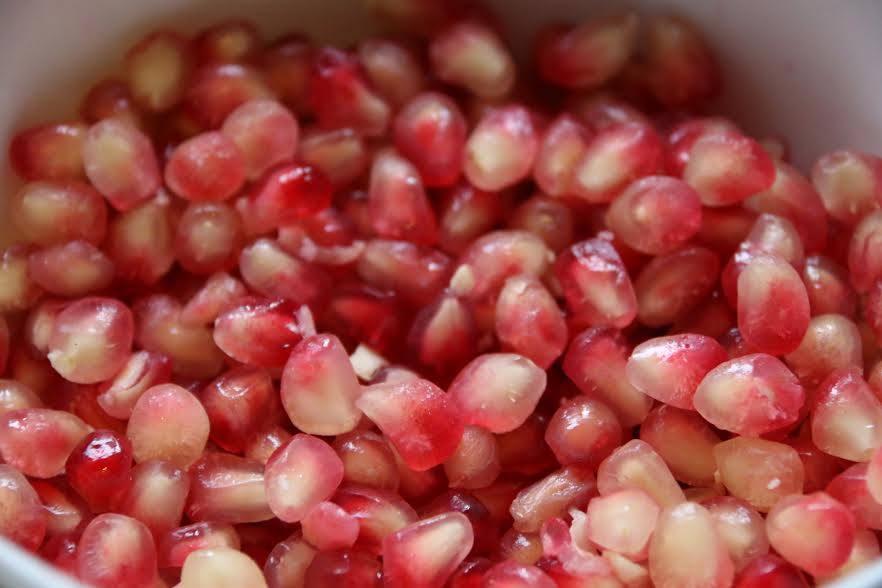 Lamb mince is something I often don't have at hand and I readily substitute it for beef mince. The flavors in the recipe work in perfect harmony with each other and I really enjoy the freshness of the pomegranate sauce. This is something so new to me in cooking. Simple recipe barely takes any time to put together. Done in a total of 30 minutes including the chopping and cooking time.
The following is how 'I made' the recipe – it is amended from the way the Chef Ottolenghi did. It will make 6 kebabs (2 people serving).
Recipe For Kababs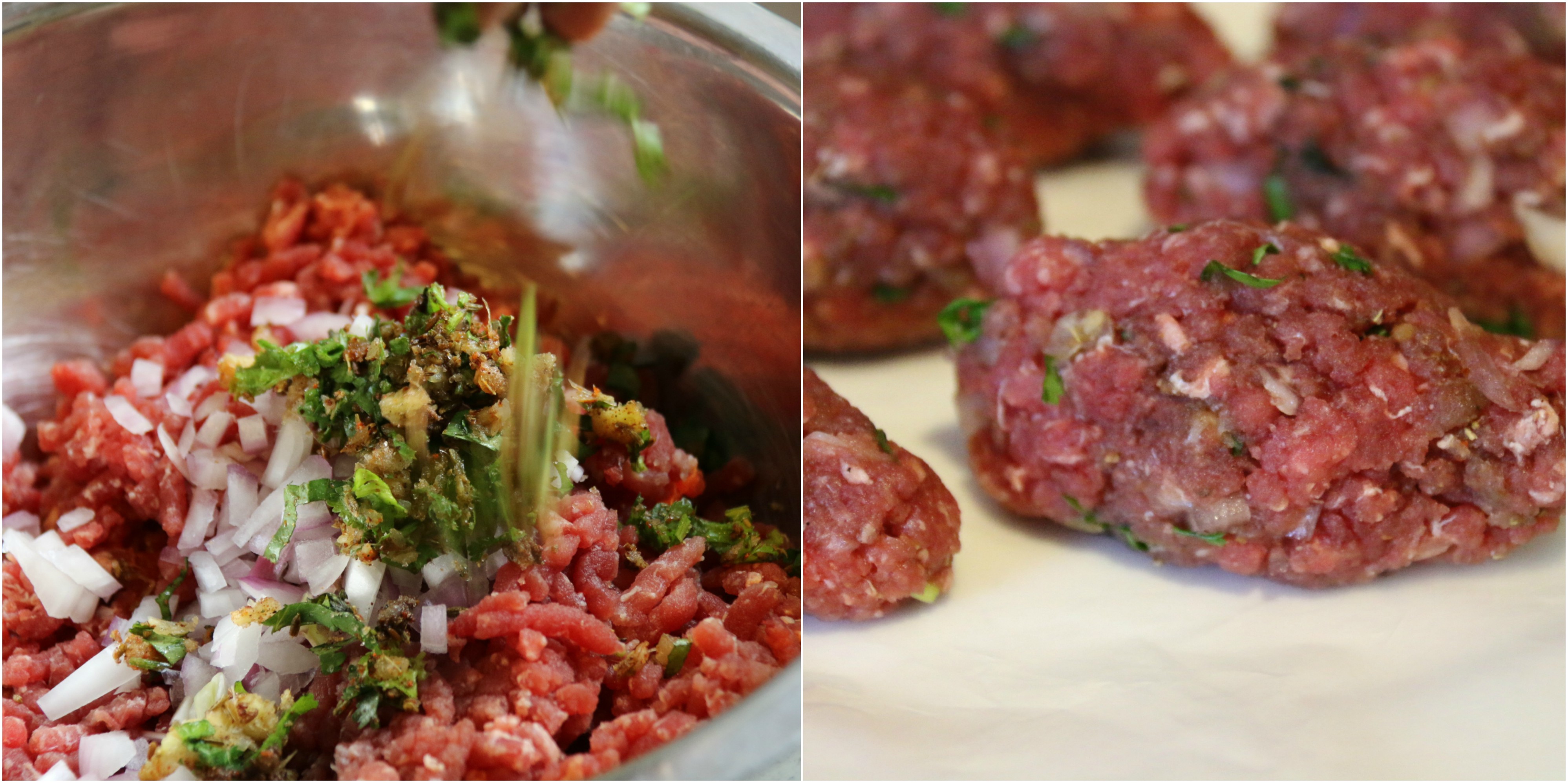 Ingredients:
250-gram red mincemeat (lamb/beef/goat)
1/2 tsp salt
1/4 tsp roasted and crushed cumin seeds
1/4 tsp roasted and crushed fennel seeds
1/2 tsp allspice powder
1 small onion finely chopped
1 tbsp chopped fresh coriander /parsley
1/4 tsp ginger garlic paste
Method: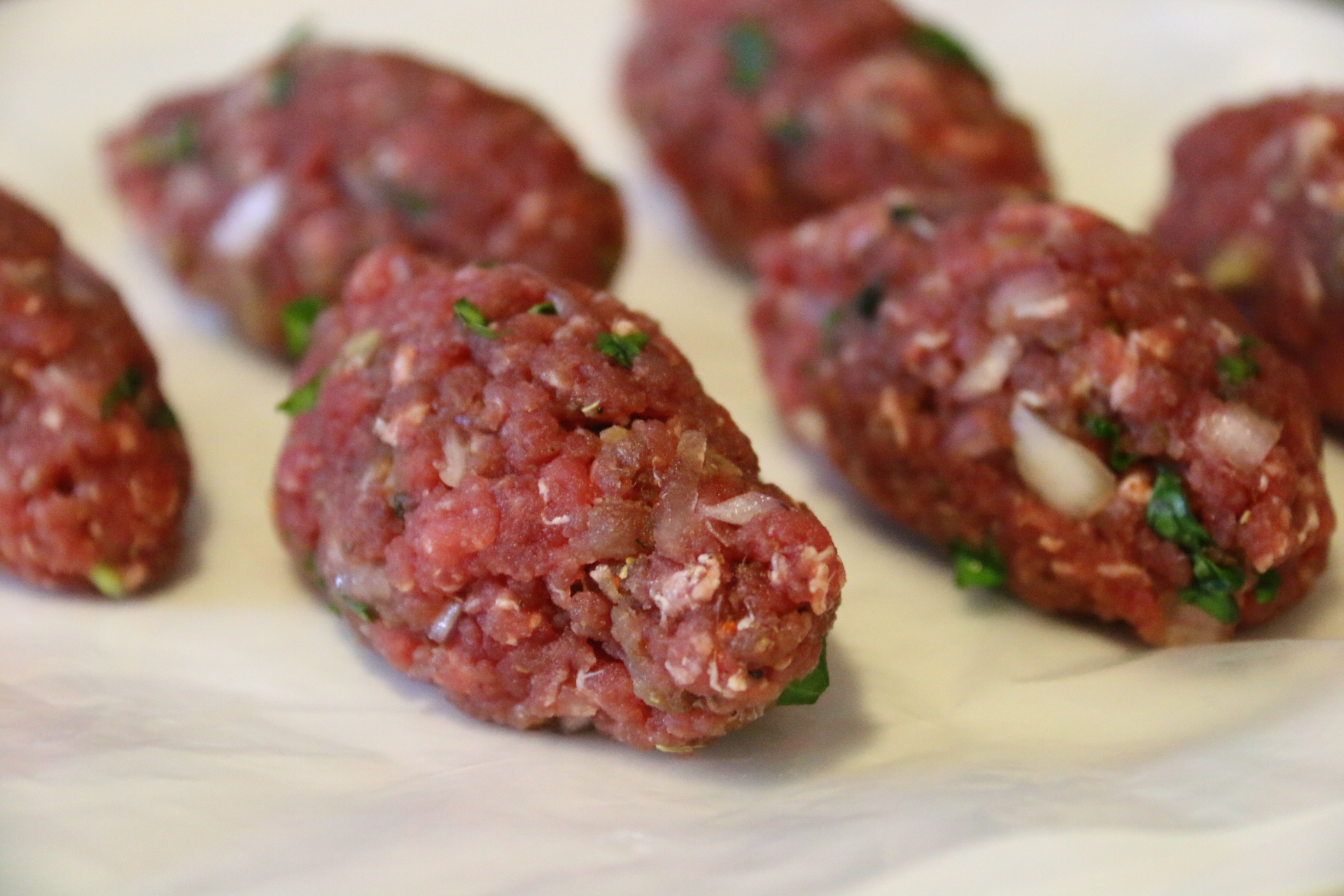 Put all the ingredients in a bowl and mix well using your hands. Shape on your palm to form Kababs and cook on a grill pan with little oil. Medium flame around 6-8 mins or till cooked through.
For Tahini Sauce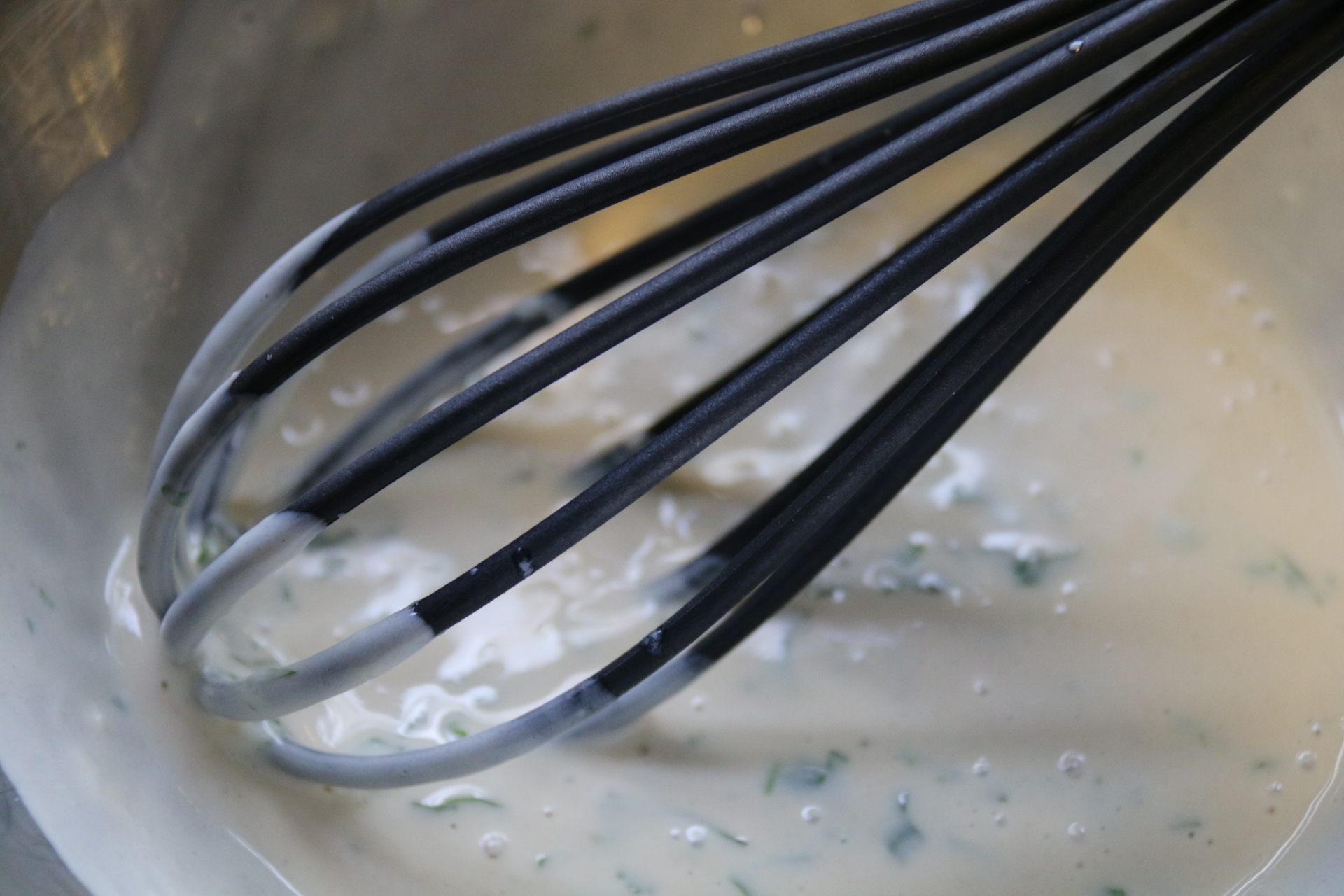 Ingredients:
2 tbsp tahini
1 tbsp lemon juice
1/2 tsp garlic crushed
1/4 tsp salt
4-6 tbsp cold water
1 tbsp chopped fresh parsley or coriander
Method:
Mix very well with a whisk till a dripping consistency sauce is formed, now add chopped parsley or coriander. Leftover sauce can be used in salads next day.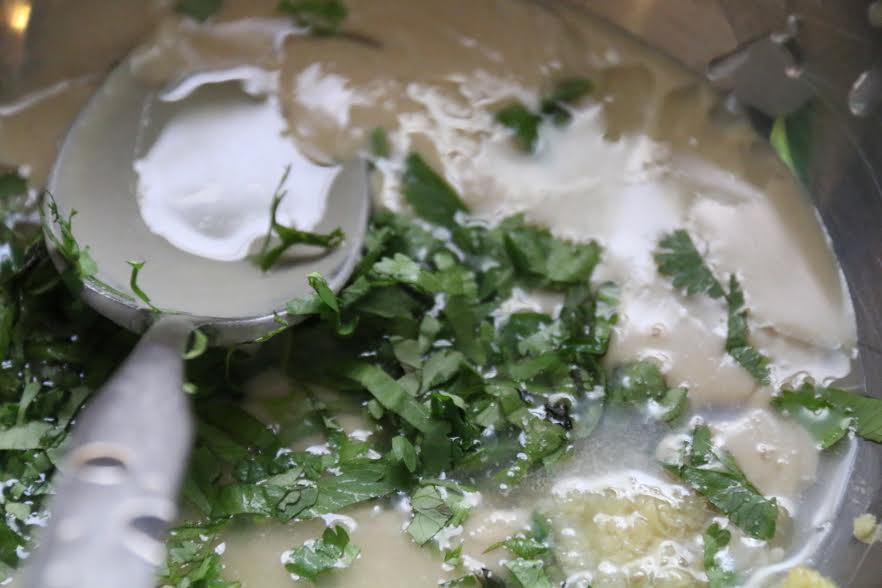 For Pomegranate Jam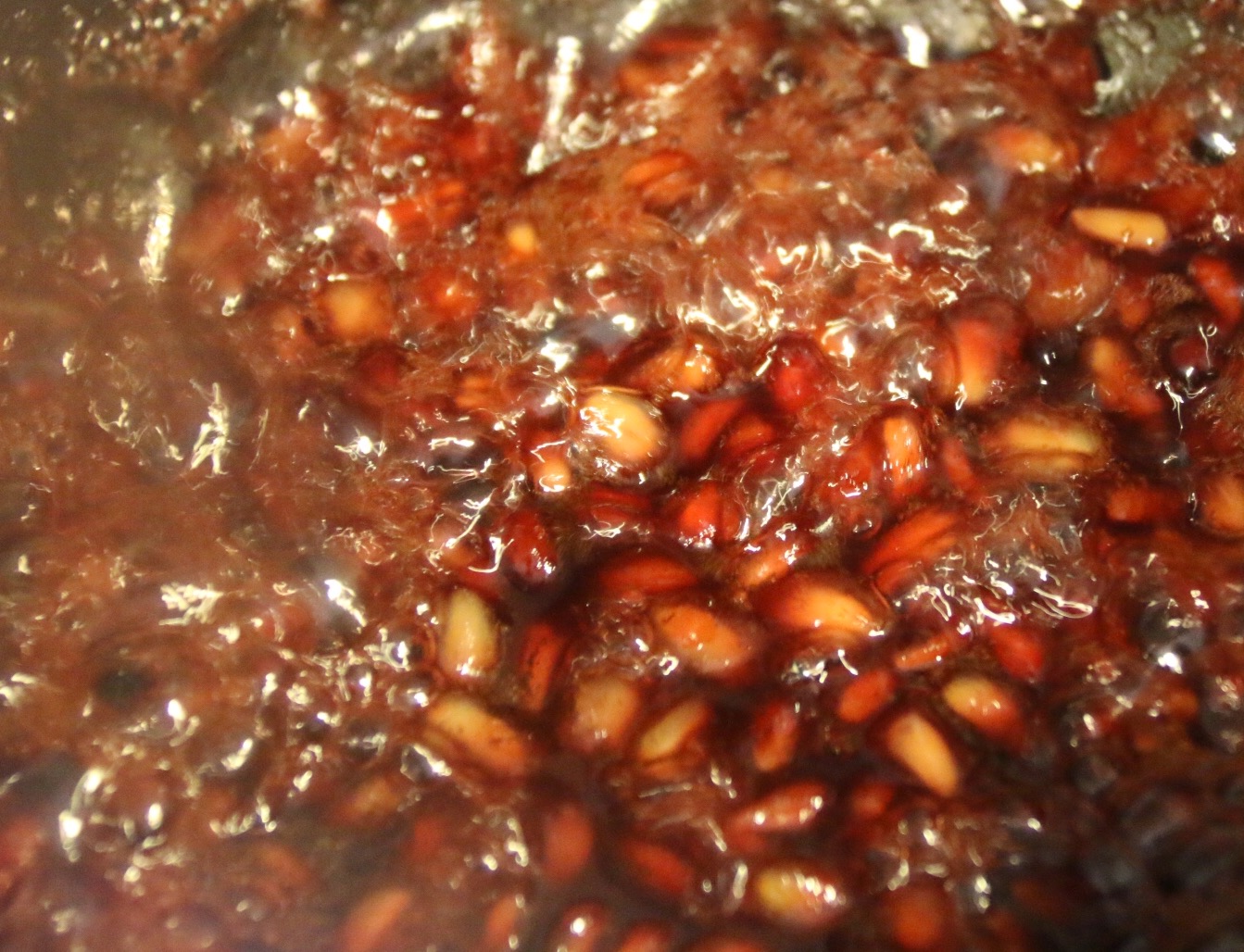 Ingredients:
1/2 cup pomegranate seeds (fresh)
1 tbsp pomegranate molasses*
1 tbsp brown sugar
1/2 tbsp lemon juice
½ cup water
Pinch of salt to balance flavor
Method:
On medium flame and in a small pan with an occasional stirring cook for 30 mins to form a jam-like consistency. This is exactly the amount you need to put on Kababs. There should not be any left over.
For Serving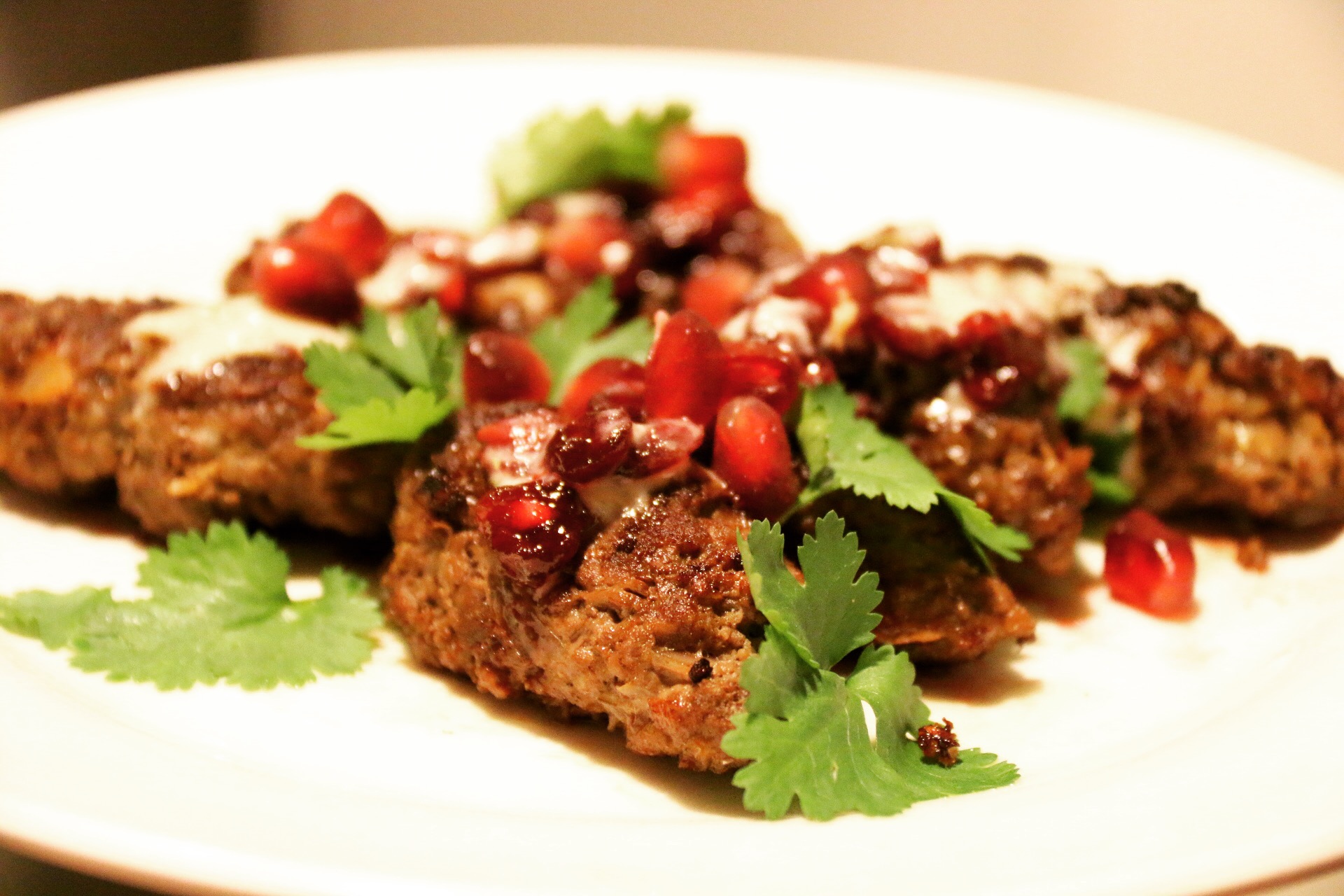 Plate the kababs and spoon a generous amount of the pomegranate jam and then drizzle tahini sauce on top. Add some chopped parsley and some fresh pomegranate seeds to decorate it.
*If Tahini is not available to make a yogurt sauce. Use thick yogurt add following:
1 tbsp lemon juice
1/2 tsp garlic crushed
1/4 tsp salt
1 tbsp chopped fresh parsley or coriander
*Pomegranate molasses add a lovely touch of mildly sweet tanginess to the meat dishes. The bottle is quite handy to have in your pantry. If not available in supermarket increase the quantity of pomegranate to 1 cup and lemon juice to 1 tbsp.