Koftas (meatballs) were made very occasionally in my house. I still vividly recall the days when my cook would make them. He spent half a day rolling the mincemeat with his hand, making balls and putting them in a tray. He surely didn't enjoy this tedious task. I only understood his agony when I first tried to make them myself, not only did it take me ages to make the balls, they broke while I was cooking them.
Did you know that kofta is among the oldest dishes in the world? It is said to have originated from the Middle East cuisine especially the Persian cuisine. According to "The Oxford Companion to Food", kofta appears in some of the earliest Arabic cookbooks, where it consisted of ground lamb rolled into orange-sized balls and glazed with egg yolk and saffron. Kofta likely traveled from the Arab world along trade routes to Greece, North Africa, and Spain. Today it is found in almost every cuisine in the world.
Though the traditional kofta curry still continues to be my favorite dish, I share a deliciously different version today. The idea for this dish is inspired by a similar dish using Molokhia which is vegetable similar to spinach and is very popular in Middle East cuisine.
Koftas in Spinach Sauce
Ingredients
2 slices of bread
500g chicken mince meat*
1/2 tsp garlic finely chopped
1 tsp roasted and ground coriander
1 tsp roasted and ground cumin
1/2 tsp chili flakes
1-2 green chilly finely chopped
2 tbsp coriander leaves, chopped
1 tsp salt
1/2 tsp black pepper
3 tbsp oil, for frying
For the Spinach Sauce
1/2 tsp garlic finely chopped
1 tsp lemon zest
1/2 tsp salt
1/2 tsp black pepper
1 green chilly (chopped)
250ml chicken stock
800g fresh spinach (finely chopped)
Method
To make the meatballs: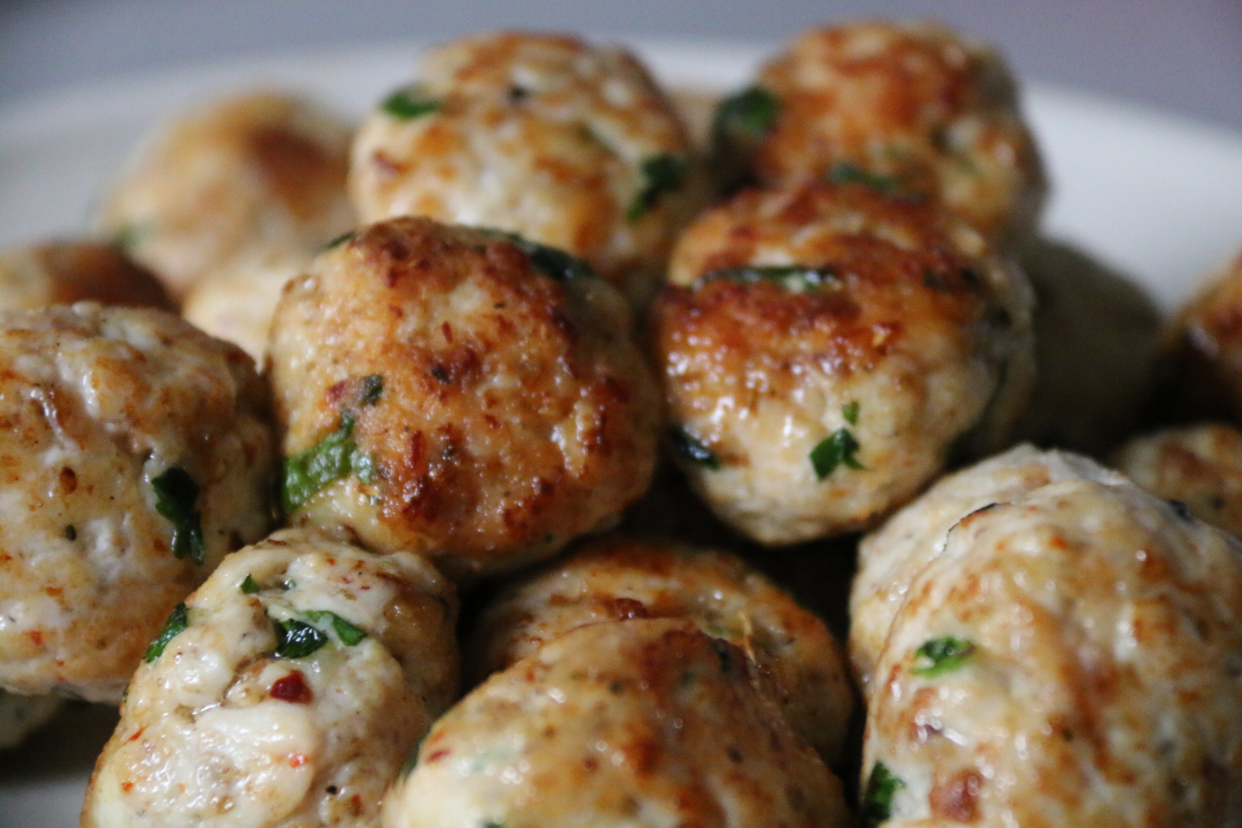 Soak the bread in water for 1 minute, place in a colander to drain and squeeze out most of the moisture. In a large bowl add bread, chicken mince, garlic, green chilly, spices, herbs, salt and black pepper. Use your hands to mix well. Make balls.
On a medium flame, fry in a nonstick pan with 1 tablespoon of oil. Fry for 3-4 minutes, turning them regularly, until golden-brown all over.
To make the sauce: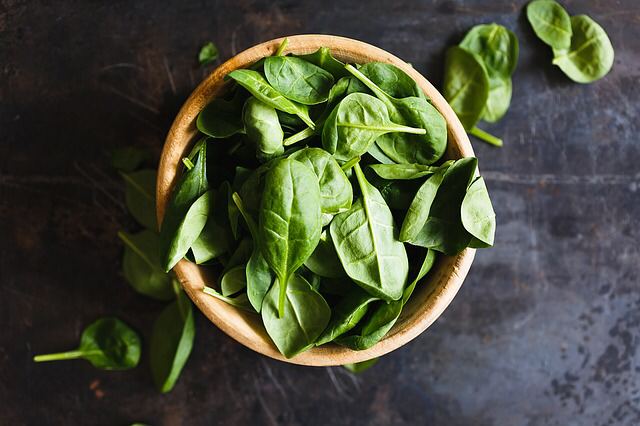 Fry the garlic with lemon zest, salt and black pepper with 1 tablespoon of oil in the nonstick cooking pot on a medium heat, stirring continuously until the garlic is light golden brown, then set aside.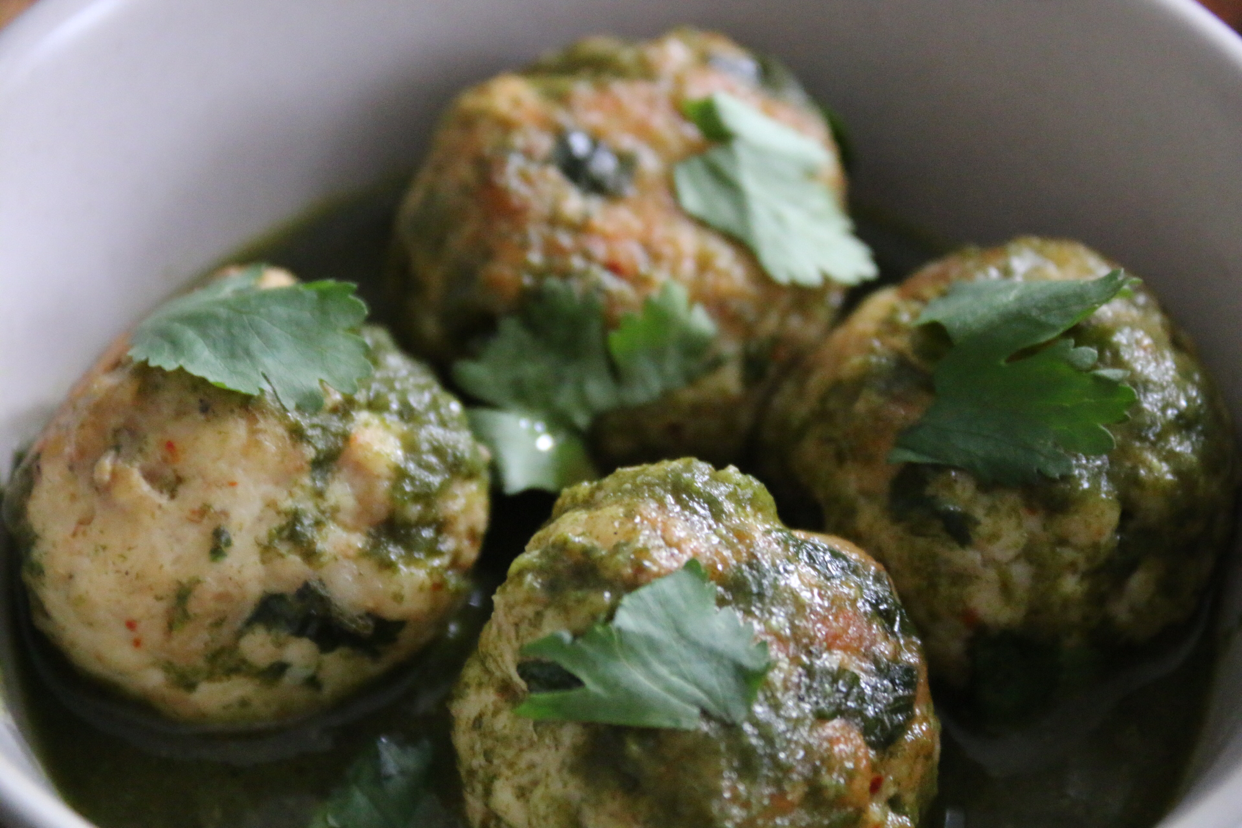 Pour the chicken stock and 1 glass water in the same cooking pot and let it boil on high heat. When boiling, lower the heat to medium flame and then add the spinach, the garlic, and lemon mixture and leave to cook for 15 minutes, stirring regularly. Blend with a hand blender to get a sauce consistency. If need be added more water or if too watery cook for another 2-3 minute. Drop in the meatballs, cover the pan and cook for 3-4 minutes until the meatballs are cooked through.
Serving Suggestion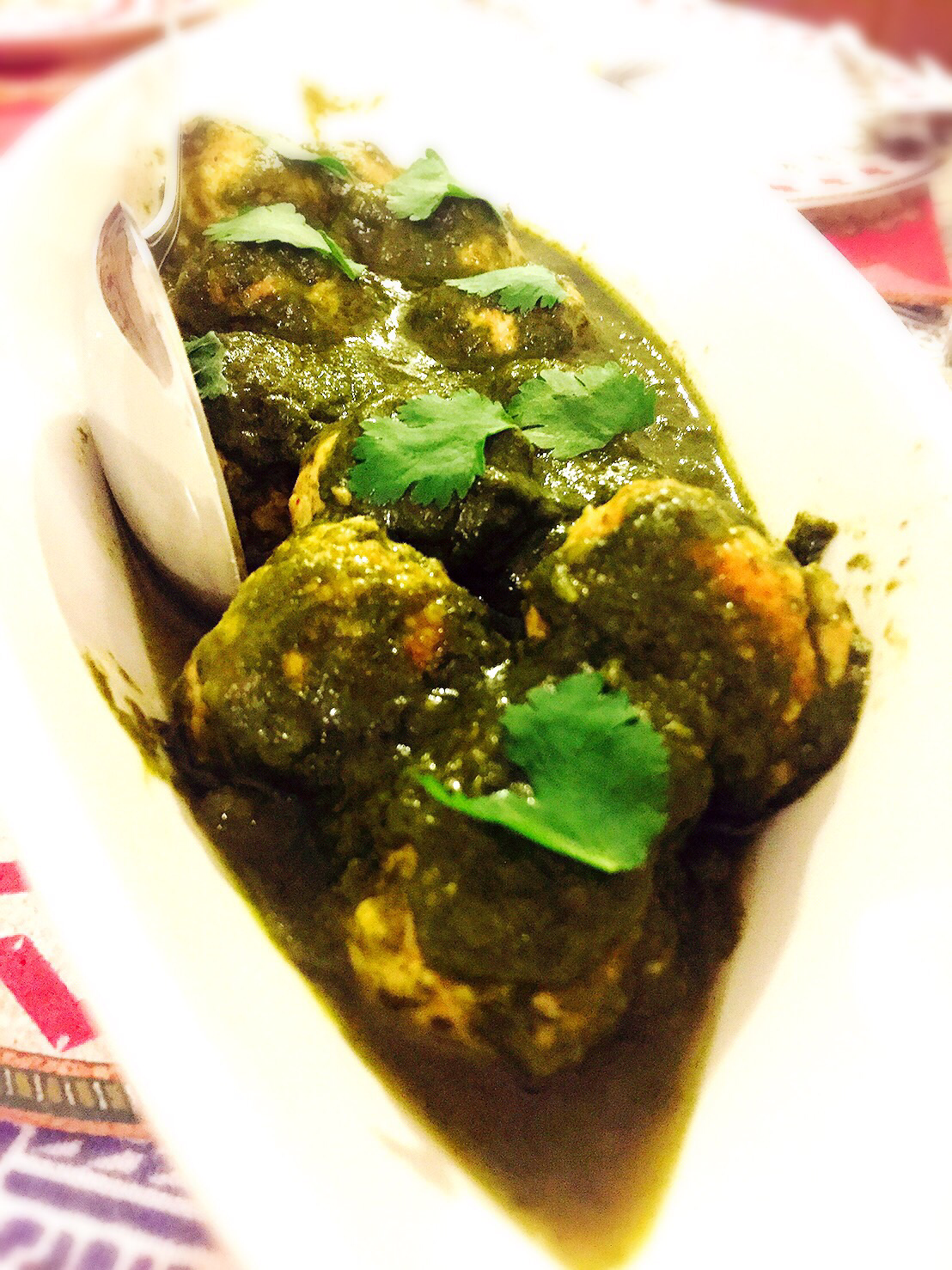 Sprinkle with coriander before serving. The meatballs can be served as a snack with tea. I served mine with boiled white rice and some yogurt.
Note: Don't wash the chicken mince, have the butcher wash the meat before the mince is made. Too much water in the mince will break the kofta. Place the mince in a colander while you prepare the other ingredients to remove any excess water.