There is something so comforting about a warm bowl of carrot soup. A spoon full of health and happiness. Its bright orange color brings back memories of sunny days, a feeling of warmth. It makes me think of love in all its manifestations. The beautiful sunsets and the bright orange skies, radiating goodness and peace.
I have no shame in admitting my ignorance. I never knew that carrots could be made into soup. For me, carrots were only for salads and for the "to die for carrot Halwa". Soup, on the other hand, was all about chicken – chicken corn soup, hot and sour soup and the occasional Thai clear soup. I lived in a world of very limited flavors, all related to meat and chicken.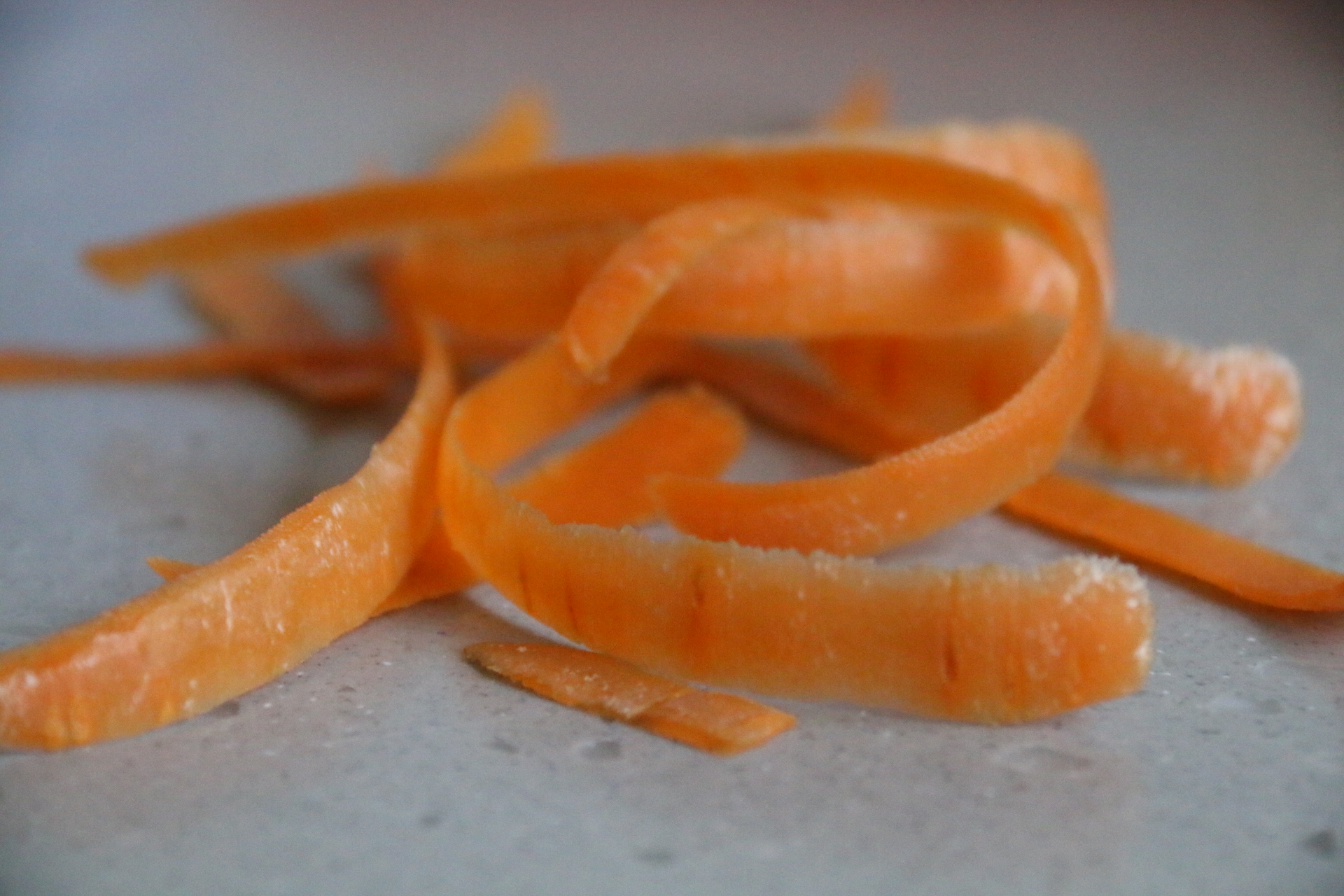 Somehow and for maybe no reason at all, I grew up believing that food was all about meat.  As I continue to experiment with food I have discovered how wrong I have been. If you have grown up like me, I urge you to try this recipe and start the journey to discover the wonderful and magical world of flavors.
If you are familiar with carrot soup, this recipe is a must try – different from the others. The flavorsome sweetness of the carrots is complimented by the crunchy and spicy chickpeas and the lemony Tahini sauce. It is a full meal when served with bread and works equally well as a starter for the main course. It is hard to stop at just one bowl!
Carrot Soup with Tahini and Roasted Chickpeas
(Inspired by Smitten Kitchen)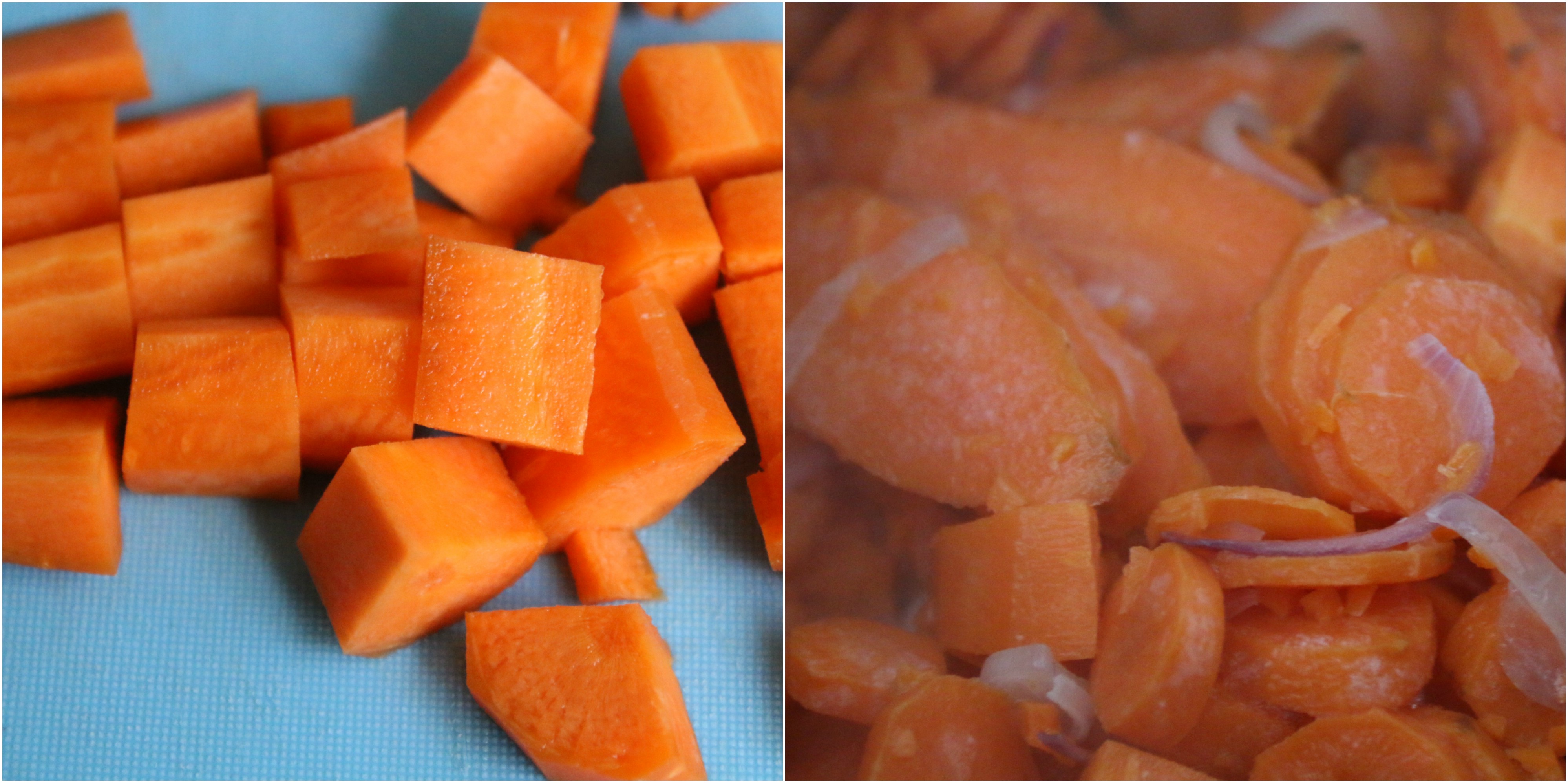 Ingredients:
2 tbsp olive oil
900 g carrots, diced
1 large onion, finely chopped
1/2 tsp garlic chopped finely
1/4 tsp  coriander powder
1/2 tsp  cumin powder
1/2 tsp salt
1/2 tsp black pepper
1/4 tsp red chilly flakes
4 cups water
2 vegetable cubes*
Method:
Heat two tablespoons olive oil in a pan over medium heat. Add carrots, onion, garlic, coriander, cumin, salt, black pepper and chili flakes. Sauté until they begin to start getting brown, which will be in about 15 minutes. Now add water and vegetable cubes. Give it a good stir and scrape up any bits of carrots stuck to the bottom of the pot. Cover the pot with the lid and simmer until carrots are tender, stirring occasionally about 30 minutes. Puree with an immersion blender until the consistency is smooth.
*Note: if vegetable cubes are not available, substitute them with 4 cups of vegetable stock or chicken stock. Adjust the recipe for salt. Though the taste is not the same the recipe can be made without stock or cubes by using plain water.
Crisped Chickpeas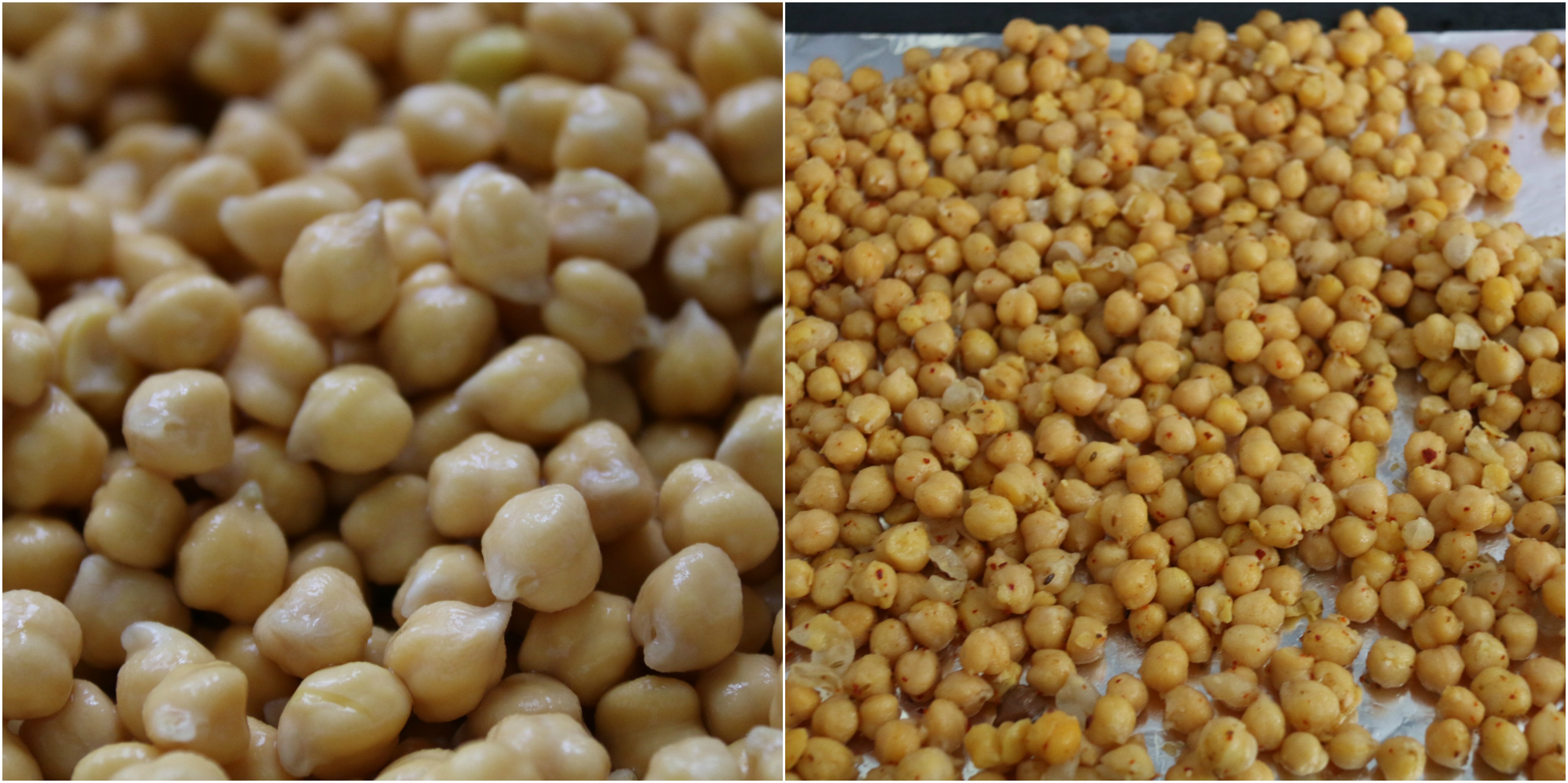 Ingredients:
1 3/4 cups boiled chickpeas or 425-g, drained, patted dry on paper towels
1 tbsp olive oil
1/2 tsp sea salt
1/4 tsp cumin powder
1/4 tsp red chilly flakes
Method:
Preheat your oven to 425F or 215C. In a bowl toss chickpeas with olive oil, salt, and cumin until they're all coated. Spread them on a baking sheet or pan and roast them in the oven until they're browned and crisp. This will take 20 minutes or so. Toss them occasionally to make sure they're toasting evenly.
Tahini Sauce
Ingredients:
2 tbsp tahini paste*
2 tbsp lemon juice
Pinch or two of salt
2 tbsp cold water
Method:
In a small dish, whisk together tahini, lemon juice, salt, and water until smooth like a yogurt-like consistency. Add a spoonful of cold water at a time and mix till desired consistency is achieved.
*Note: if Tahini is not an available, substitute with thick cream or thick yogurt.
Serving suggestion: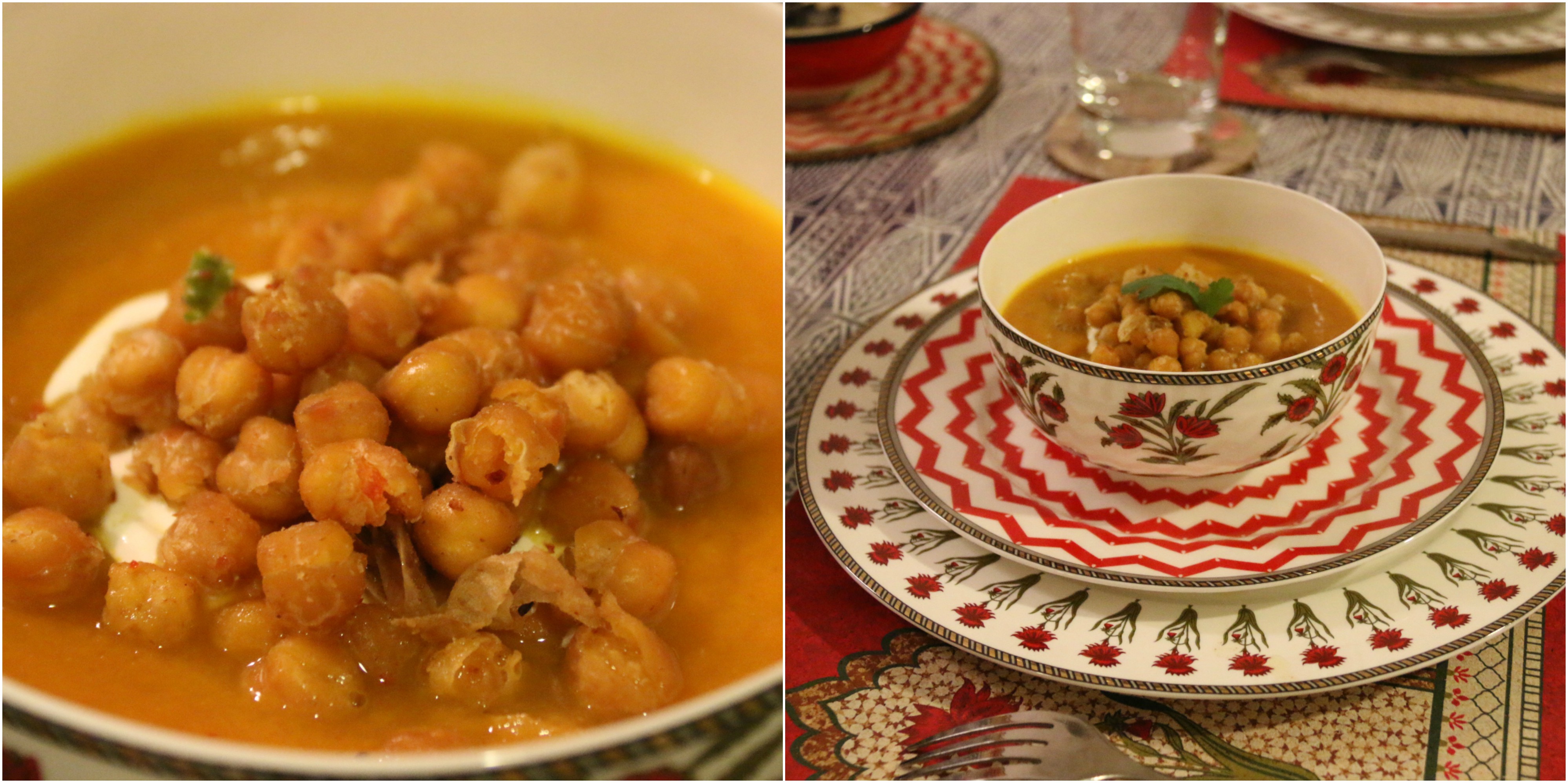 Pour soup into a bowl, spoon one tablespoon of Tahini sauce on the top and sprinkle with crisped chickpeas. Serve warm or at room temperature. One spoon and you are bound to feel philosophical. Orange dreams of health and happiness!