Potatoes are an icon of globalization especially in the form of French fries, served alongside burgers and coke. Who can resist them? Baked, mashed, fried, roasted or boiled – it matters not – the potato makes any meal special. The potato hardly needs a reason to be made part of any meal.
The potato is the world's fourth-largest food crop, following rice, wheat, and maize. The Inca Indians in Peru were the first to cultivate potatoes around 5,000 B.C. In 1536 Spanish conquered Peru, and discovered the flavors of the potato. They carried potatoes to Europe and from there it spread to the rest of the world.
Potatoes are a staple in many homes across the globe and rightfully so. They are easily accessible, affordable, delicious, easy to prepare, versatile, filling and according to many (including myself) – not good for you. I have often looked down at them as a source of my weight gain.
How wrong have I been? Aha, I was caught by surprise!
Potatoes are virtually fat-free.
Potatoes are packed B-vitamins.
Potatoes have 60% more vitamin C in them than blueberries.
Potatoes have 80% more potassium than bananas!
Additionally, they provide a significant amount of fiber, folate, magnesium, copper, and zinc. These are all essential nutrients required for muscle and nervous system functioning as well as heart health.
Obviously, different cooking styles can have an effect and alter the nutritional value of the potatoes. French Fries!
The following recipe I share to help spread a little potato love around and I really think that potatoes need more love. The recipe idea is inspired by Yotam Ottolenghi.
Spiced Potato And Almond Koftas
Ingredients:
500g Potatoes
30g butter
1 tsp dry dill leaves
1 tsp dry chives leaves
2 tbsp fresh coriander, chopped
1 -2 green chili finely diced
1/4 tsp turmeric powder
1/2 tsp paprika or red chili flakes
1/2 cup feta, broken into rough chunks
1/2 tsp caster sugar
1/2 tsp salt
3 tbsp plain flour
1 egg, whisked
3 tbsp almonds, chopped
1½ tsp coriander seeds toasted and gently crushed
¾ tsp cumin seeds
1½ tbsp white sesame seeds
vegetable oil, for frying
1 lemon, quartered, to serve
Method:
Remove the skin of the potatoes and boil them till soft. Check by piercing a fork through. Drain and put in a colander for 20 minutes to remove any excess water and for them to cool down completely. Put the potatoes in a bowl and roughly mash and add the butter. Mash well, I like mine to be smooth. Gently mix in the herbs, chili, spices, feta, sugar, and salt, then form into eight koftas and lay on a tray.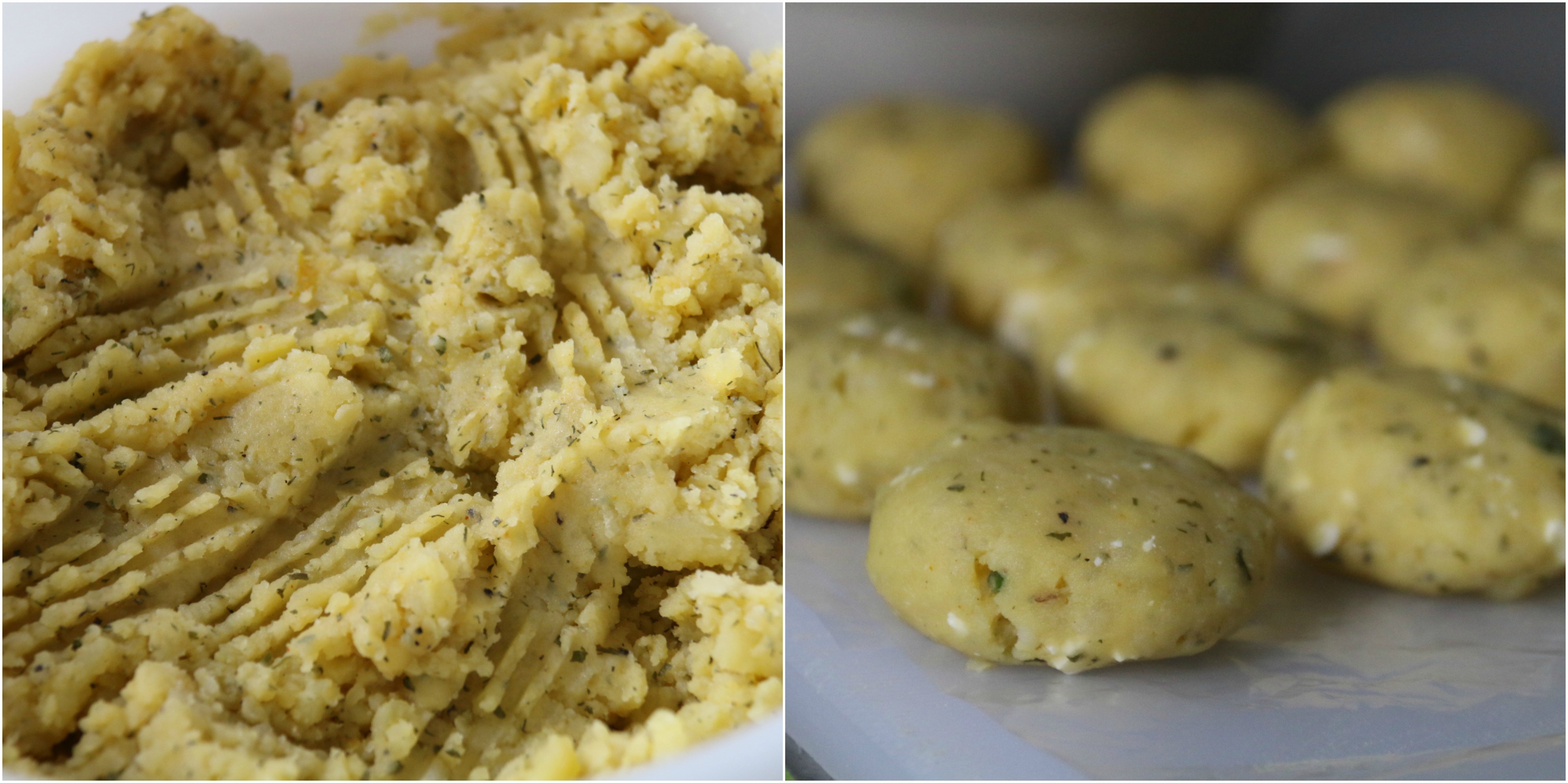 Put the flour in one bowl, the egg in another and the nuts and seeds in a third. One by one, gently roll each kofta in flour, dip it in egg, then roll in the seeds and return to the tray.
Pour enough oil into a small frying pan to shallow fry them. Put the pan on a medium-high flame and, once the oil is hot, carefully lower in koftas. Fry for about a minute, turning once, so the crust turns golden brown and crisp, and the middle is hot but soft. Transfer to a plate lined with kitchen paper. Repeat with the remaining koftas.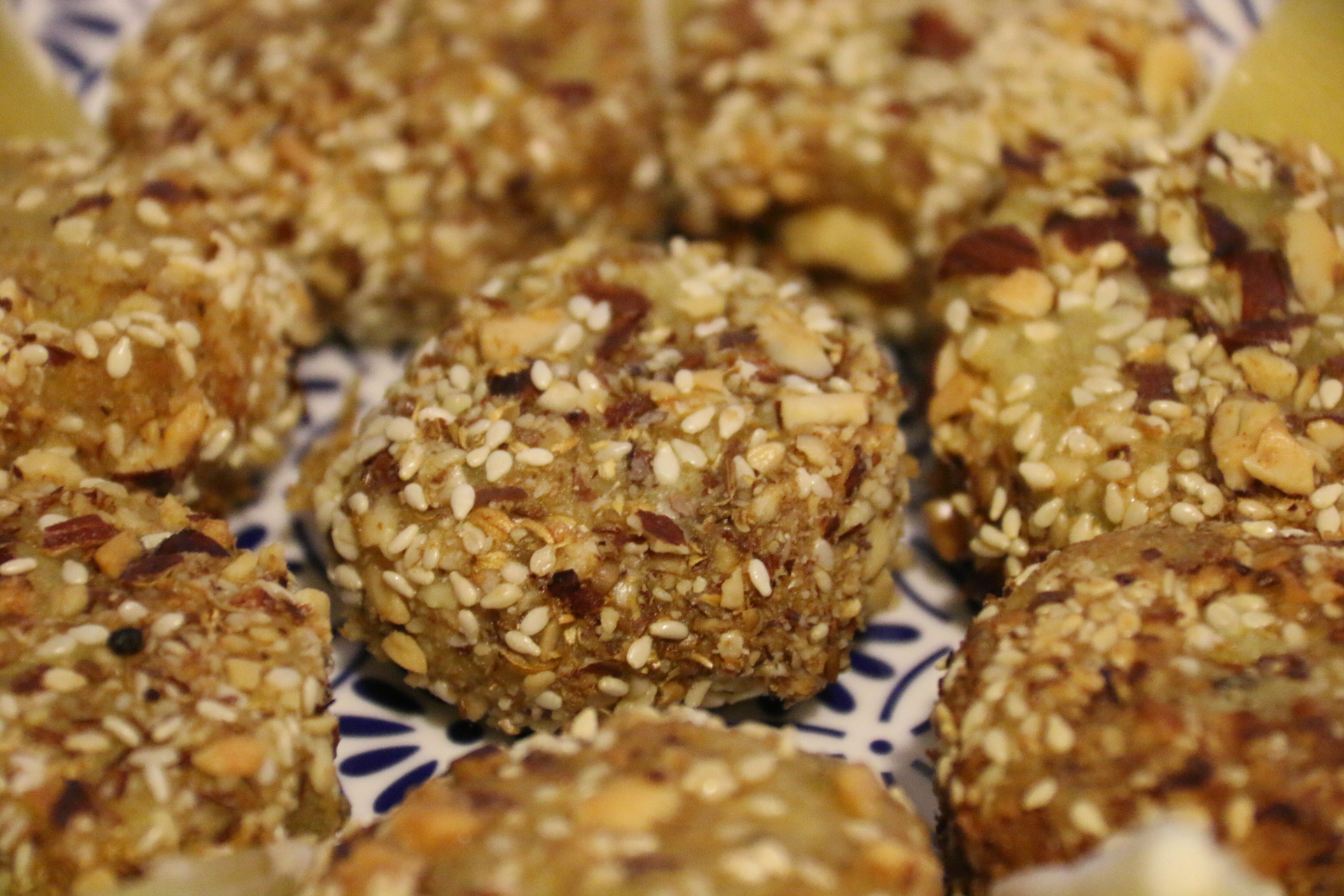 Serving Suggestion: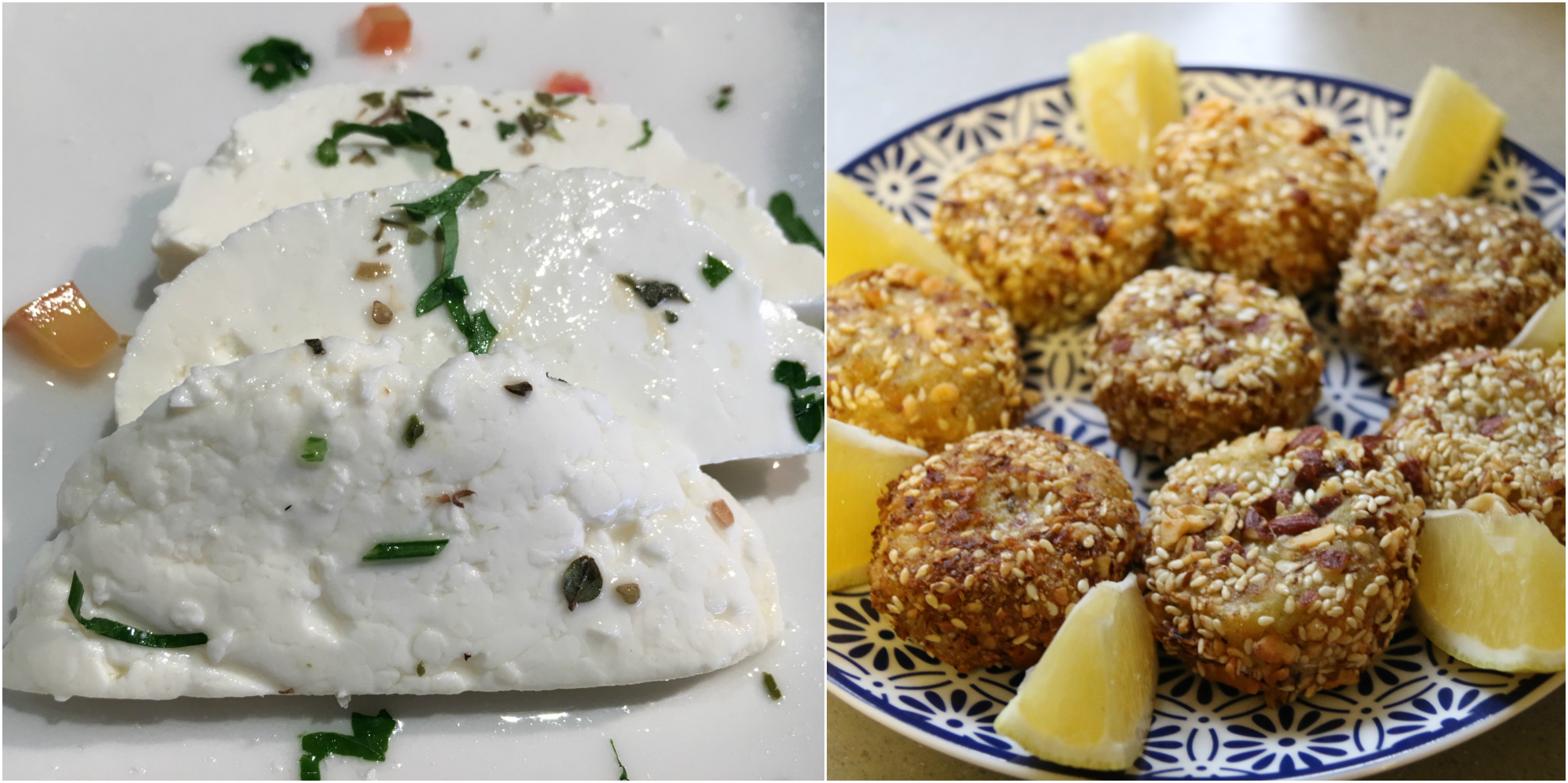 Serve with a wedge of lemon alongside. I like these with a dipping sauce made from 1 cup thick (Greek yogurt) with 1 garlic clove crushed, 1 tsp chopped coriander, 1 tsp lemon juice, a pinch of dry dill leaves, and 1/4 tsp salt. If Tahini is available to put 1 tsp to add the extra creaminess to the dip. Blend well using a fork or a whisk.