I was very intrigued by the name "World Peace Cookies". My son was invited to a play date and he told me that his friend loved chocolate chip cookies. He wanted me to make him some to take for his friend. I have never made cookies before, never before. I was nervous, the last thing I wanted was to have my son take badly baked cookies to a friend's place.
With some anxiousness in my heart; I started looking for an easy fail-proof recipe on the internet. I was overwhelmed by the sheer number of recipes that came up in the search engine. It must be a few thousand. How does one really know which one to try? I would not be over-exaggerating if I said every good pastry Chef had his/her own recipe.
"World Peace Cookies" – my curiosity took me to Dori Greenspan's website. Dori has written a number of books on baking. It is said by many critics that this recipe is perhaps her greatest contribution to the world of cookies. These chocolate shortbread cookies were first published in her 2002 volume, "Paris Sweets," where they went by the name "Korova cookies," because a renowned Parisian pastry chef Pierre Herme had created them for a restaurant by that name.
Later a neighbor of Greenspan's renamed them "World Peace Cookies", she writes in "Dorie's Cookies," because "he was convinced that if everyone in the world could have these cookies, there would be planetary peace." I totally agree!
Food bloggers everywhere made them, the recipe had gone viral. Surprisingly it is still quite popular. "Google the recipe," says Greenspan. There are about 30,000 plus results for this recipe. Wow!
The dough is dark with cocoa powder, seasoned with salt, and studded with hand-chopped bittersweet chocolate. The cookies are rich and intense. I add – a perfect thing to a glass of milk.
I'm pleased to say that our little Friend loved his cookies. With his glass of milk at lunch, he not only finished the tiny packet of 8 cookies that I had made for him, he even took a few from the packet I had made for his sister. At home, my kids finished the first batch and I had to make another batch, to keep the peace in my house. So if you are an avid baker with your own favorite chocolate chip cookie recipe or a novice baker like me, this is one recipe that will win many hearts.
World Peace Cookies
Adapted from Dori Greenspan
(Makes about 36 cookies)
Ingredients:
1 1/4 cups (170 grams) all-purpose flour
1/3 cup (28 grams) unsweetened cocoa powder
1/2 teaspoon baking soda
11 tablespoons (155 grams) unsalted butter, cut into chunks, at room temperature
2/3 cup (134 grams) packed light brown sugar
1/4 cup (50 grams) sugar
1/4 teaspoon fine sea salt
1 teaspoon vanilla extract
5 ounces (142 grams) best-quality bittersweet chocolate, chopped into irregularly sized bits
Method: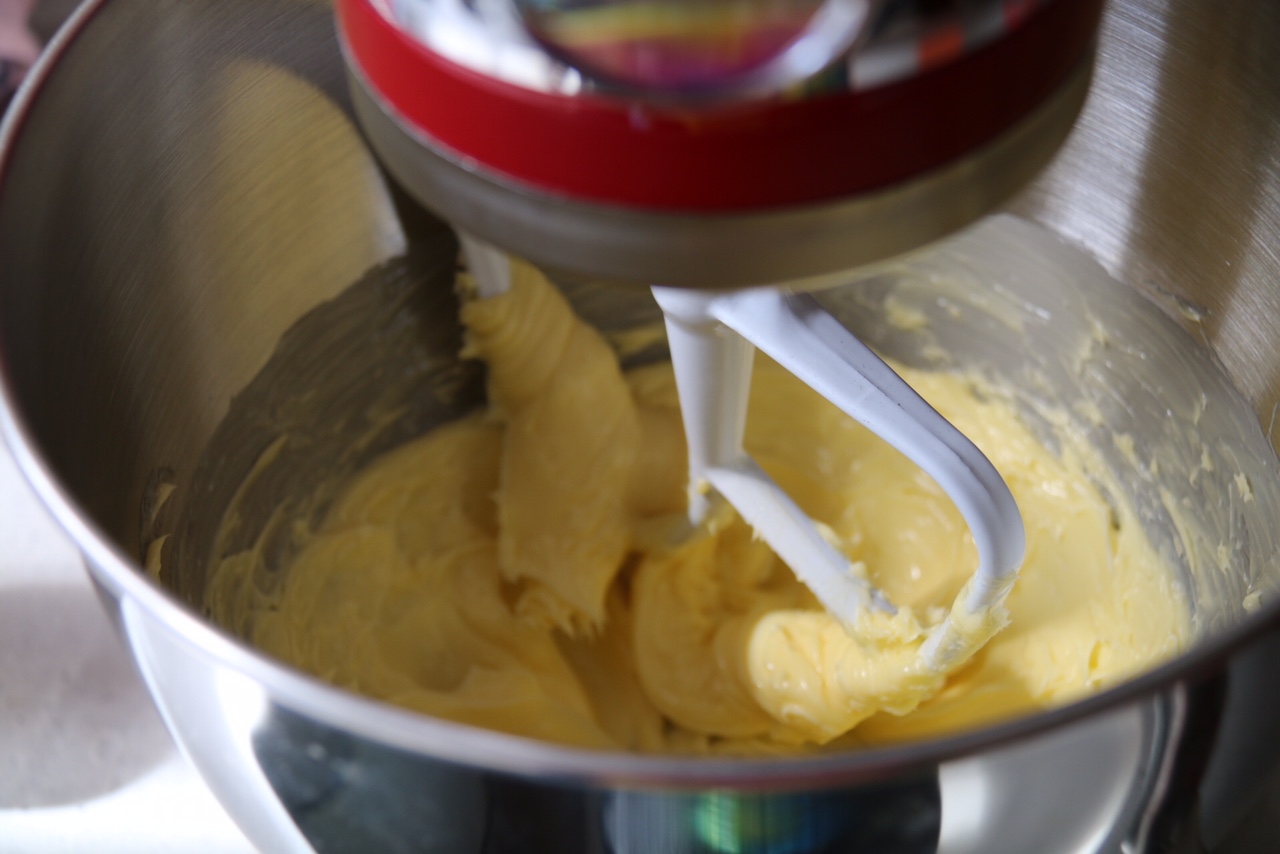 Sift the flour, cocoa, and baking soda together.
Working with a stand mixer fitted with the paddle attachment, or in a large bowl with a hand mixer, beat the butter and both sugars together on medium speed until soft, creamy and homogenous, about 3 minutes. Beat in the salt and vanilla. Turn off the mixer, add all the dry ingredients, cover the bowl with a kitchen napkin and start beater slowly for 2 seconds each and then close. Repeat 3 times. Or use a spatula to give a good stir so the dry flour doesn't fly out.
When the risk of flying flour has passed, turn the mixer to low and beat until the dough forms big, moist curds. Toss in the chocolate pieces and mix to incorporate.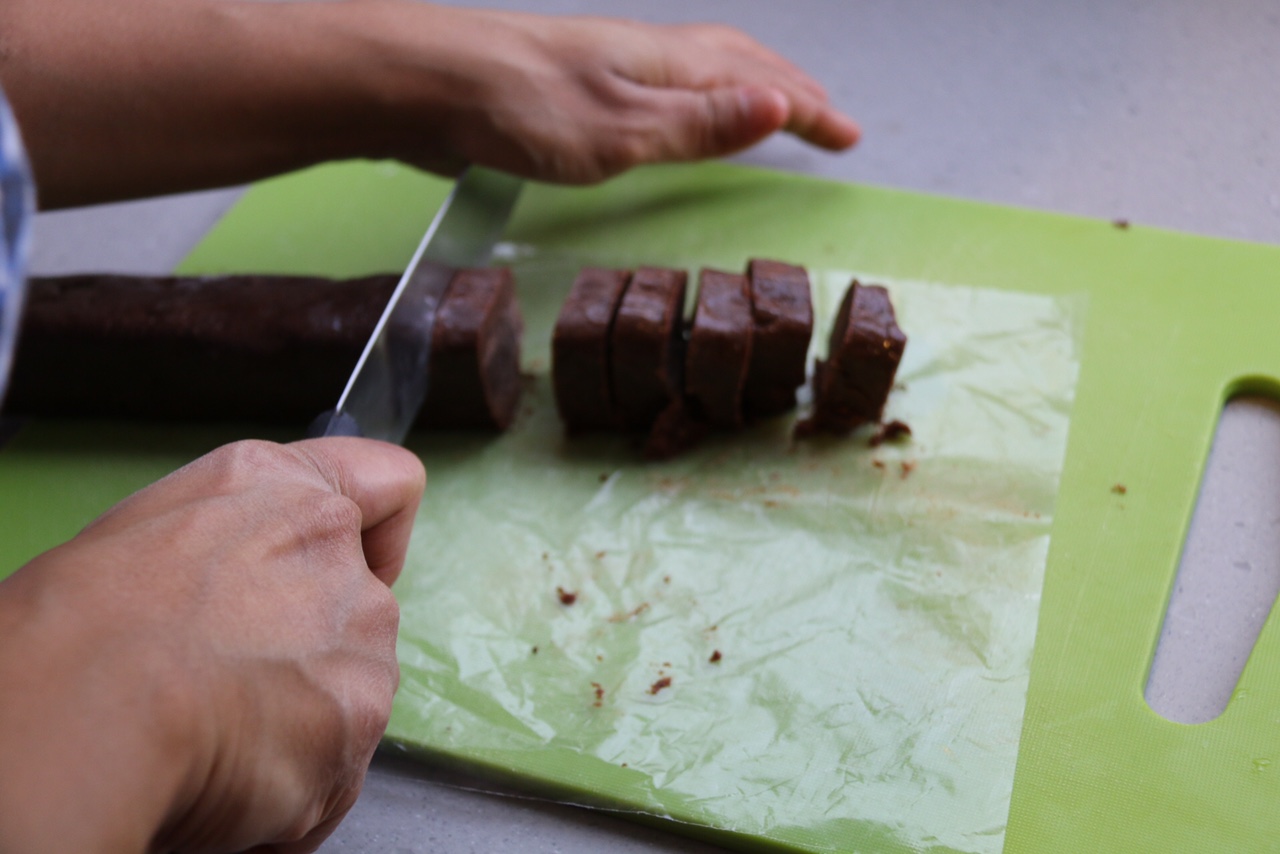 My dough came together very nicely. Dori says it's an unpredictable dough and sometimes it can be crumbly but no matter what, the cookies are always great.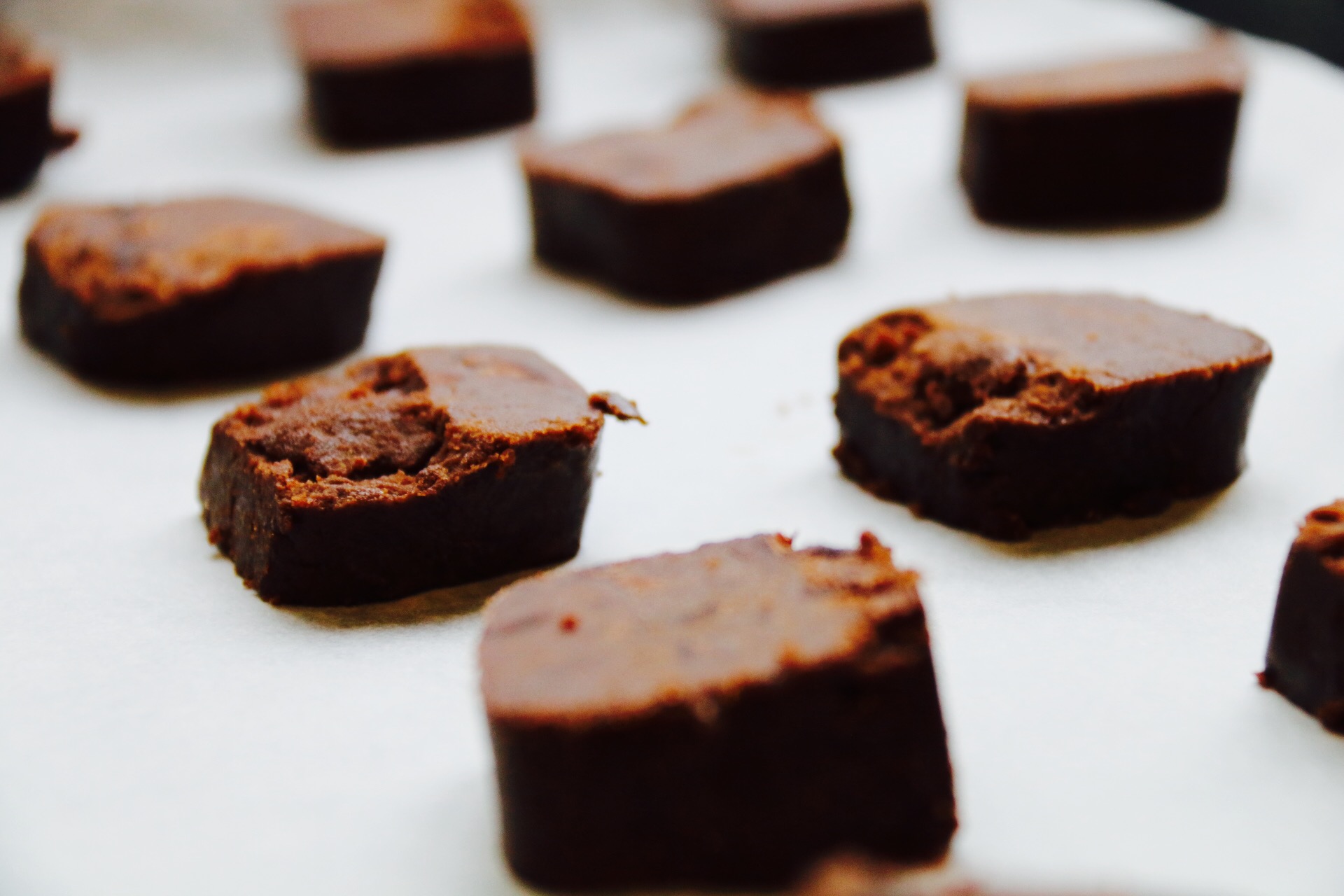 Turn the dough out onto a work surface and gather it together, kneading it if necessary to bring it together. Divide the dough in half. Shape the dough into logs that are 11/2 inches in diameter. Don't worry about the length — get the diameter right, and the length will follow. (If you get the hollow in the logs, just start over.)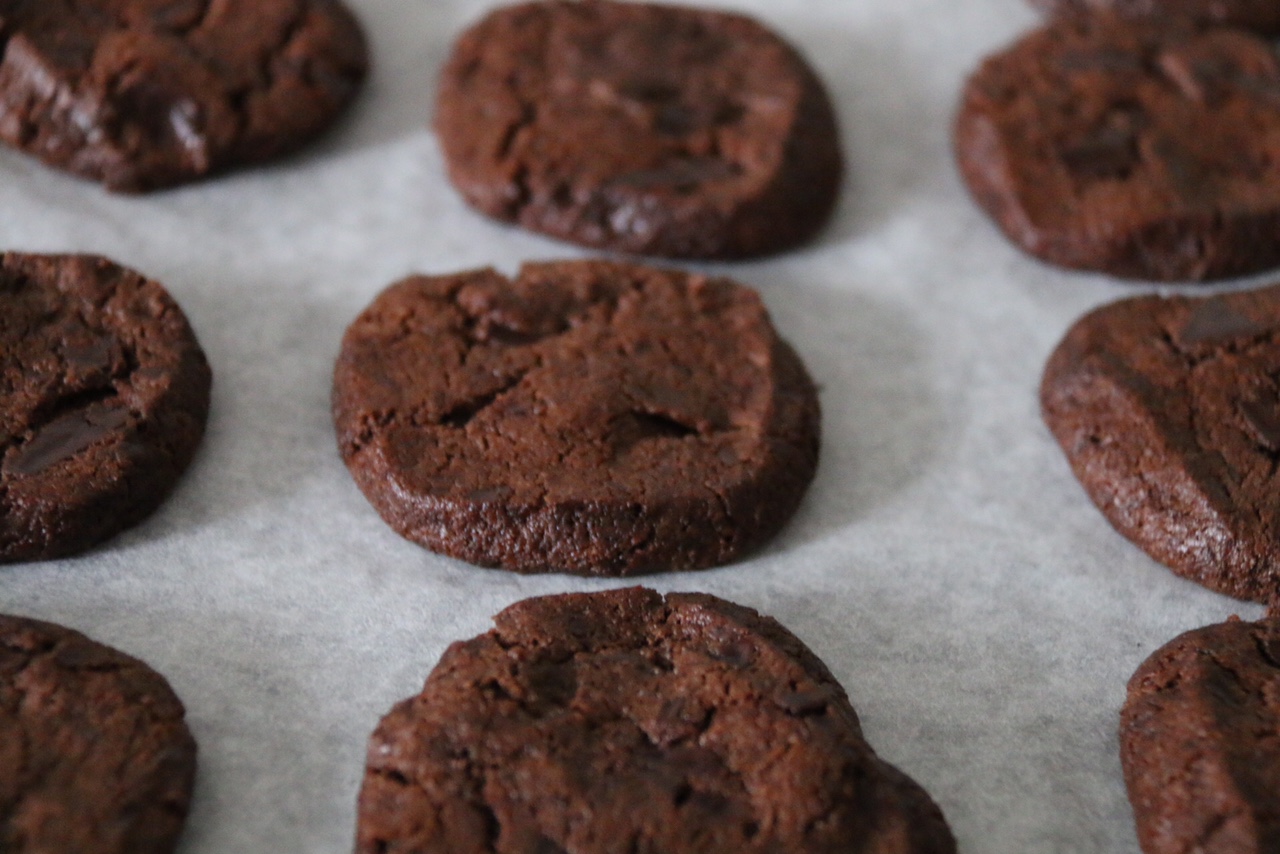 Wrap the logs in plastic wrap and freeze them for at least 2 hours or refrigerate them for at least 3 hours.
BAKING:
Center a rack in the oven and preheat it to 170degrees C. Line two baking sheets with parchment paper or silicone baking mats.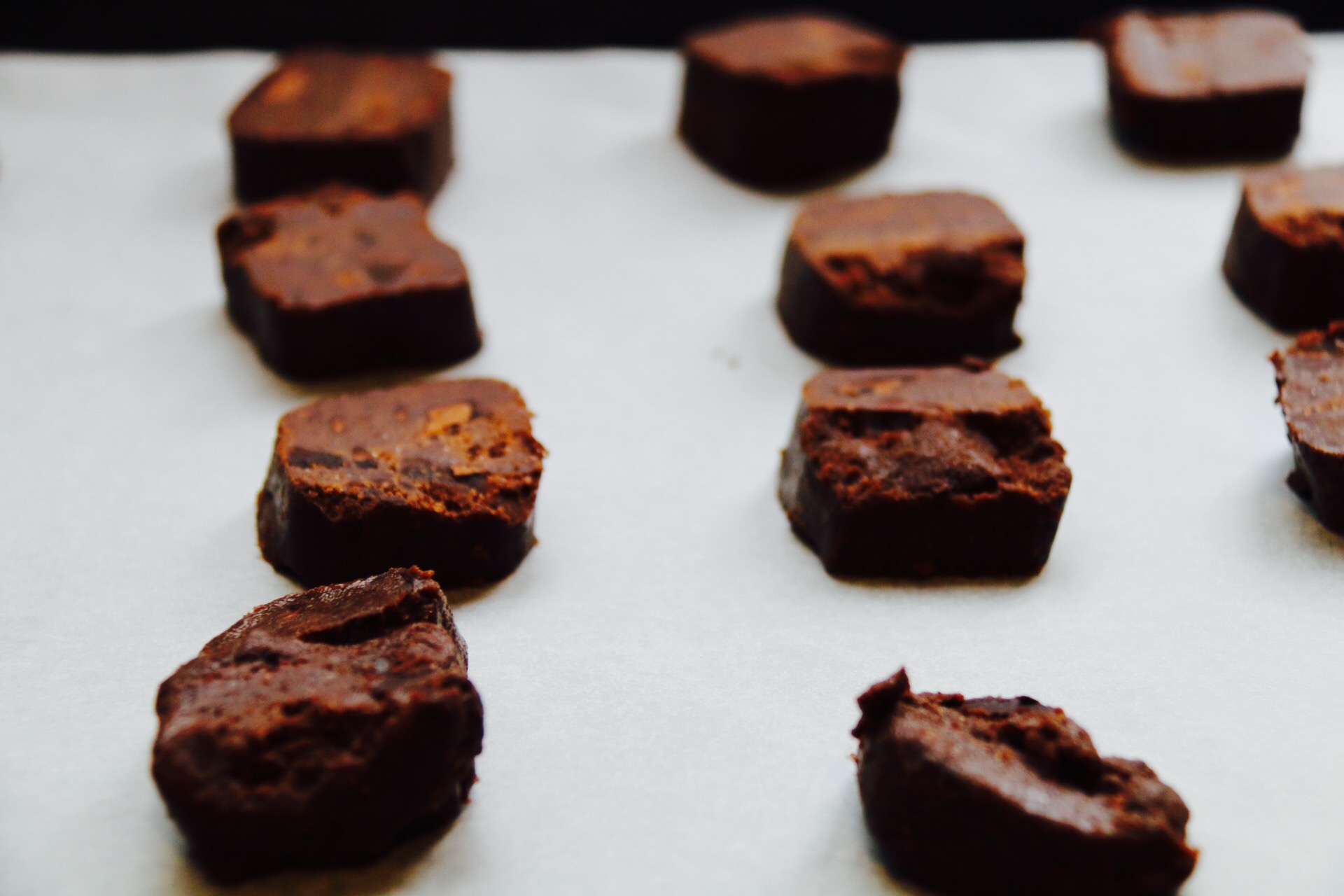 Working with one log at a time and using a long, sharp knife, slice the dough into 1/2-inch-thick rounds. (The rounds might crack as you're cutting them — don't be concerned, just squeeze the bits back onto each cookie.) Arrange the rounds on the baking sheets, leaving about 2 inches between them. (If you've cut both logs, keep one baking sheet in the fridge while you bake the other.)
STORING: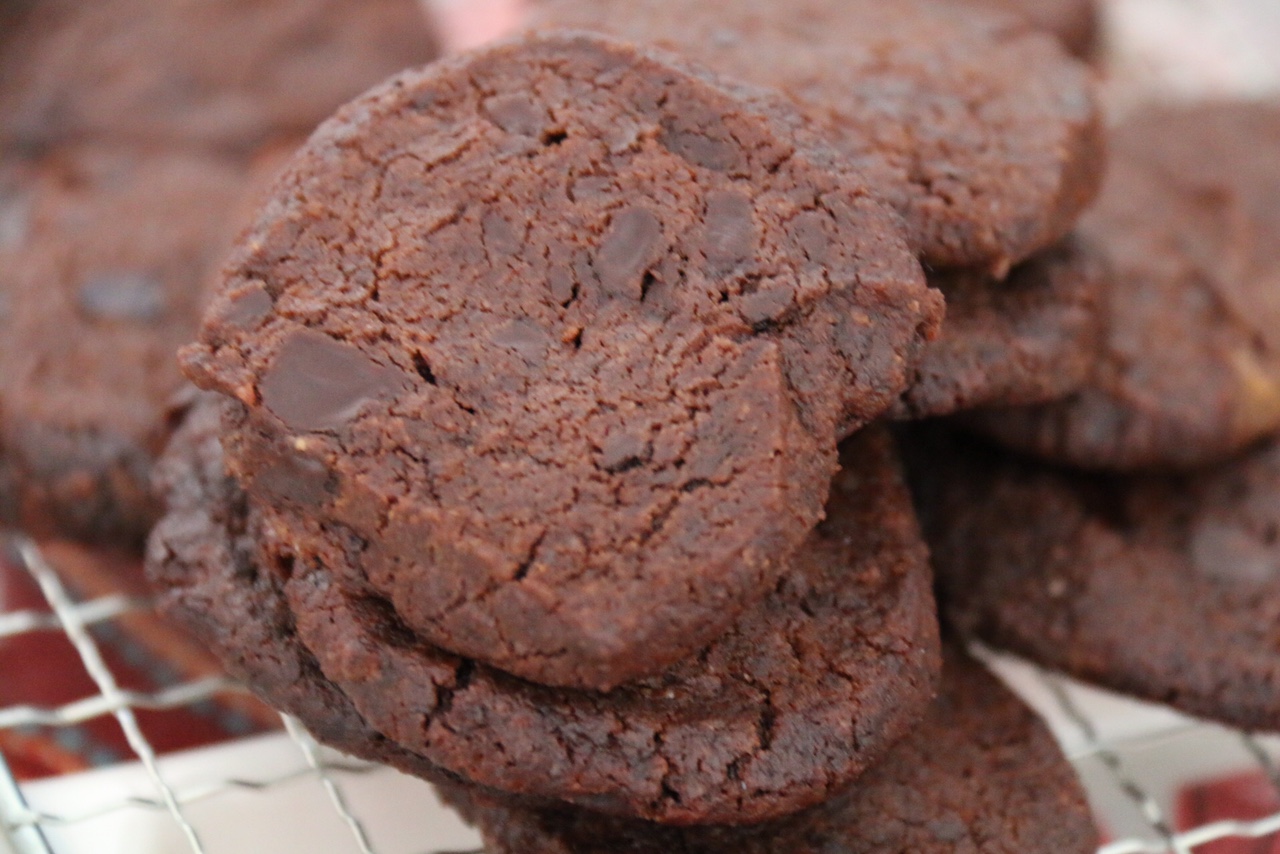 Bake the cookies for 12 minutes — don't open the oven, just let them bake. When the timer rings, they won't look done, nor will they be firm, and that's just the way they should be. Transfer the baking sheet to a cooling rack and let the cookies rest until they reach room temperature. Bake the remaining dough.
The dough can be refrigerated for up to 3 days or frozen for up to 2 months. If you've frozen the dough, you needn't defrost it before baking — just bake the cookies 1 minute long.