Karachi remained an astounding host to the West Indian cricket team who came to play a series of 3 T20 internationals in the City of Lights. Right after the PSL 3 finale, the National Stadium hosted three successive T20 matches between Pakistan and West Indies.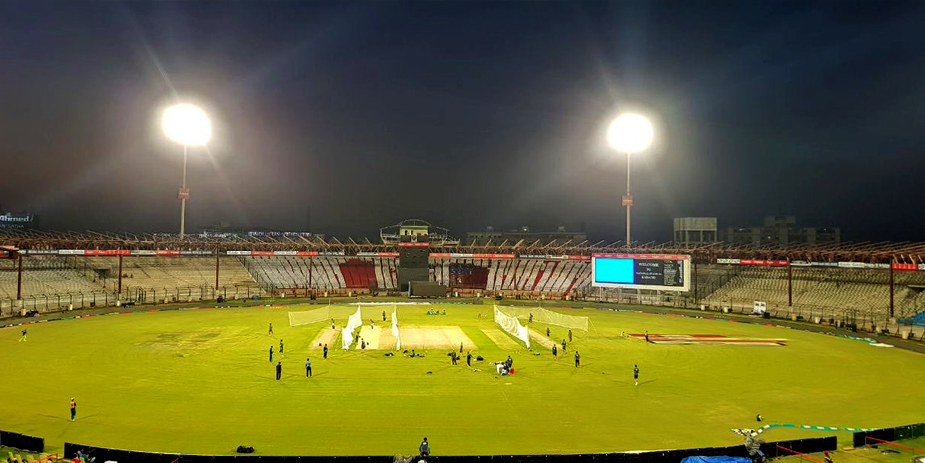 Karachiites flocked to the stadium in these three days and a whole atmosphere of cricket was revived in the city again. We congratulate Pakistan on their victory, but there are better highlights to talk about. Especially the West Indian cricket team enjoying our utmost hospitality!
Just recently we saw Darren Sammy absolutely loving Karachi ki Biryani
He made a really heartfelt video, showing his love for our biryani. It literally melted our hearts! What a classy person.
To Karachi pic.twitter.com/O6oPthh0v7

— Daren Sammy (@darensammy88) March 24, 2018
That was PSL. Surely, something more was coming up. After all, the international cricket team was on a tour to Karachi and how could we go without getting them a taste of our very own biryani?
Another West Indies cricketer, Kersick Williams decided to try Karachi's biryani…
Notice how he just puts aside the "Aaloo" in his biryani and completely ignores it. We like him for absolutely enjoying the biryani but hey, don't be mean to the poor aaloo. 🙁
after darren sammy, westindian bowler Kersick Williams declared karachi's biryani the best pic.twitter.com/IhSqtZkMHn

— Ali (@AleyFarooq) April 3, 2018
But anyway, we enjoy that our biryani continues to grow popular among foreigners. This is all going down in a healthy prospect and a positive image of Pakistan. Karachi's biryani has always stood out above all kinds of food and we are overwhelmed to see how these foreign players are making the most of their stay in Karachi.
We hope Karachi and Karachiites continue to prove to be a great host for West Indies cricket team and more international teams in future. People who attended the T20 matches at National Stadium absolutely enjoyed, their level of enthusiasm was on a whole new level all these past three days in the city.
So, Kersick Williams enjoys some great biryani and it's now time for us! 😉