Few things make me as happy as food does. Food under Rs.200/- is one of those very few things. And let's be honest, who doesn't appreciate full pockets and a fuller-still stomach? My various food endeavors around Lahore have led to one rather satisfying conclusion: quality food in minimal prices is available EVERYWHERE, you just need the eye to find it. Even in a locality as ultra as Gulberg 2, where many food chains mark their place on the M.M.Alam Road and adjoining food streets, many places serve some incredible easy-on-the-pocket meals.
1.  Bundu Khan Gardens: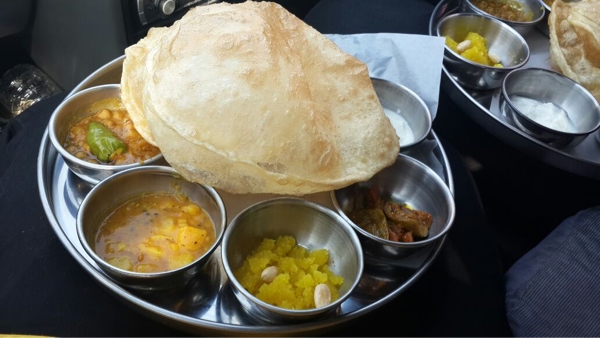 What could a Lahori love more than a traditional Halwa Puri breakfast? Bundu Khan Gardens serves your dreams, in a wonderful thali for just Rs.200/-. Located at the apex of Noor Jehan Road, with its pleasantly-chic outdoor sitting, you couldn't ask for a better deal.
2. Karachi Silver Spoon: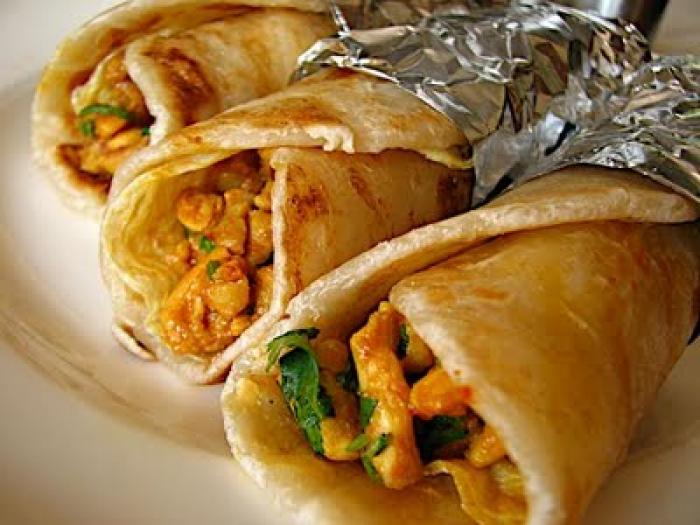 Many of us crave a day-snack to help us survive those few hours before lunch. Karachi Silver Spoon serves the best paratha grabs at just Rs.180/- Cheese paratha with those amazing chutneys is truly our one true love.
3. Karachi Naseeb Biryani: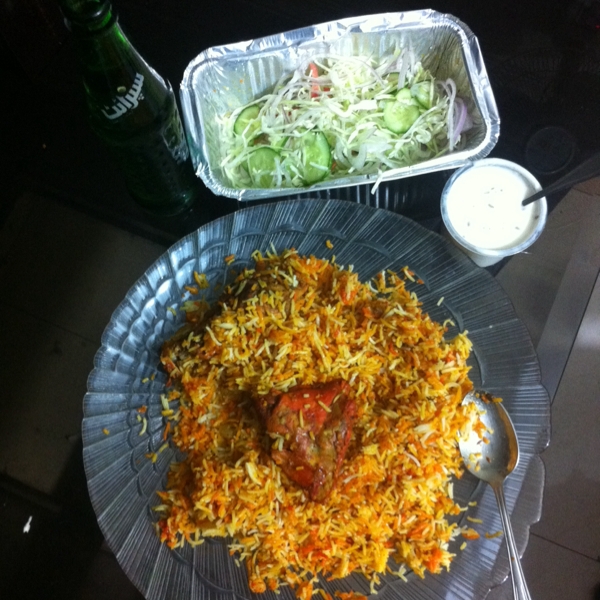 Nothing can stand in the way of a true Biryani lover & his biryani cravings. Opposite Green hall Academy, Main Market Gulberg, Karachi Naseeb Biryani serves hands-down the best biryani in town, costing just Rs.150/- for a plate. And much to the dismay of the pagan Aloo haters, this heaven DOES serve aloos, exactly the way God wanted Biryani to be.
4. Rizwan Burger: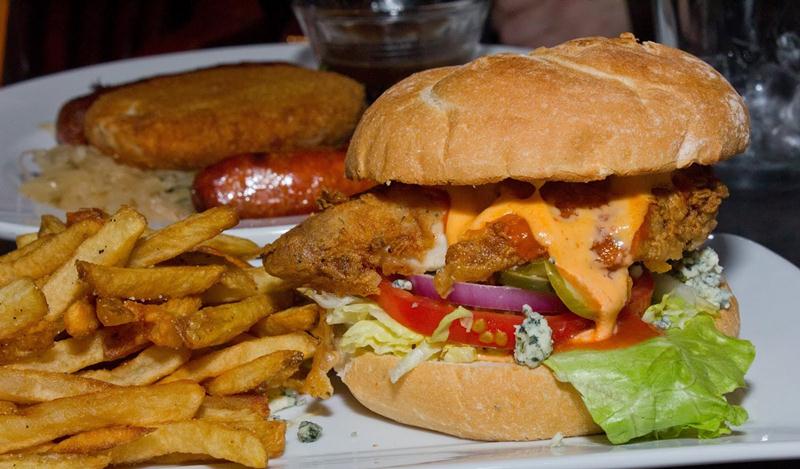 Few are aware of the wonders Rizwan Burger serves. Located on the main roundabout, opposing a Jamia Masjid, you would find yourself enjoying slightly greasy (no complaints, though) Club/Grilled Cheese Sandwiches that would leave your stomach full and your wallets only down by Rs.180 /-.
5. Alamgir's Waffle Cone: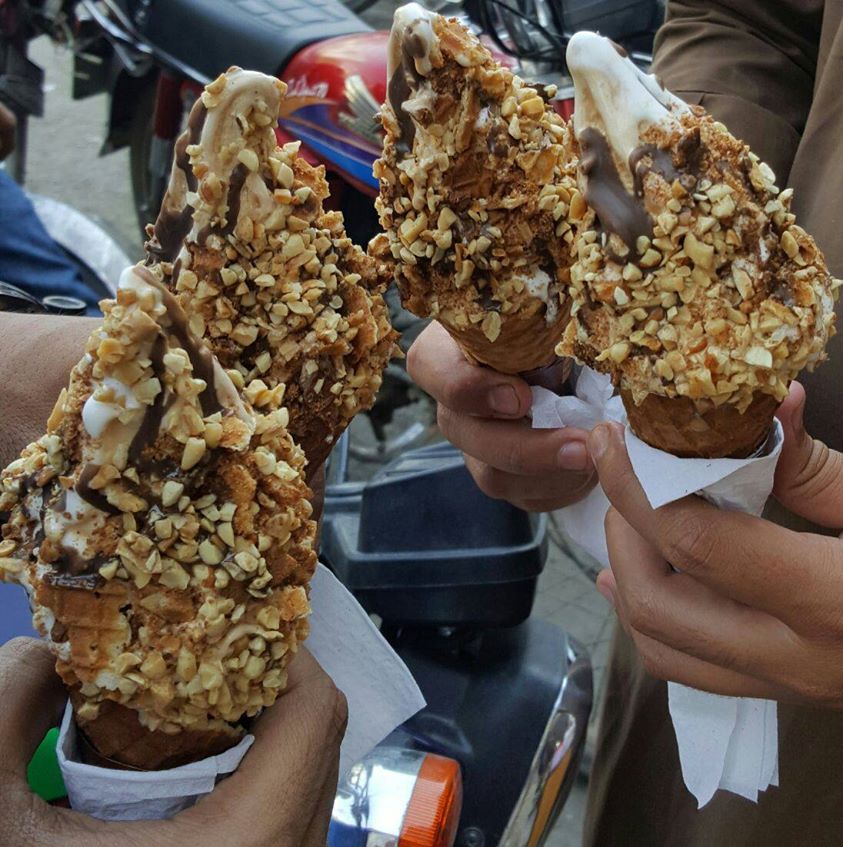 The separate stomach for Desserts can never be ignored. Alamgir's Waffle Cone is your go-to stop. For just Rs.150/-, you'd find yourself enjoying the nutty goodness of an ice-cream so rich that leaves your not just your tongue but your soul satisfied.
6. Ghalib Market's Samosas: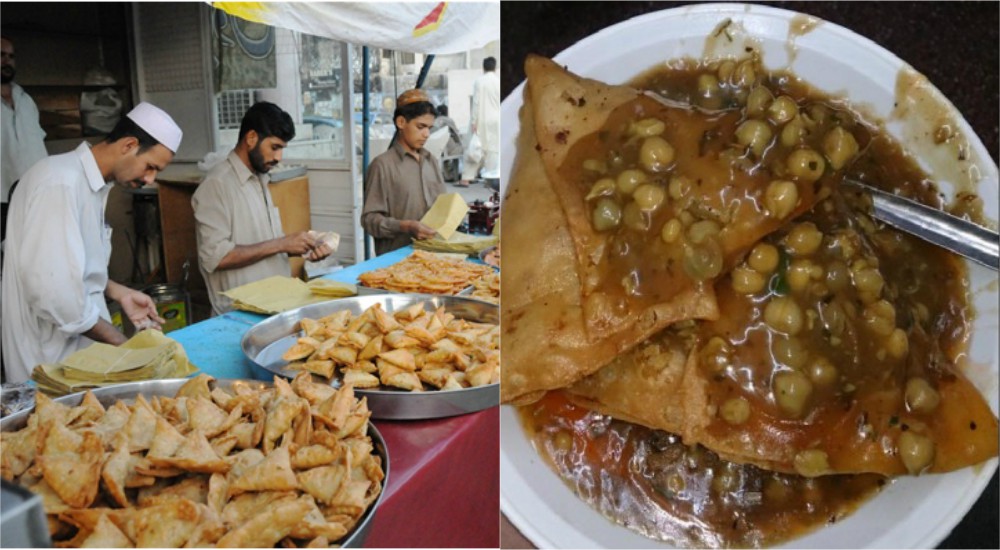 Ghalib Market's samosas beat every afternoon snack. The crispy yet oh-so-light steaming hot samosas smothered in different sauces and chatnis cost a mere Rs.20/- and fulfill your goals of snacking well on a winter evening.
To name a few, the aforementioned is what dreams of students are made of. Heavy on the stomach, easy on the pocket.