BEHOLDDDD, GUYS!
"Heroes in Aprons" is our pursuit of celebrating the home-based, local food entrepreneurs and vendors because you guys are the REAL MVPs.
Brownies! Brownies! Brownies! They simply are your best friend when your stomach is growling with a craving or your enemy when you are dieting.
But why do brownies have to be so special? They are like peanuts; available anywhere all the time, right?
THAT'S NOT RIGHT. Not every brownie you eat every now and then has the perfect combination of ingredients. Besides, we came across this vendor called, "Fo Sho CakeWalk" whose "brownies" are well-acclaimed among the sweets-loving fraternity on Pakistani social media. So, I saw not one, not two, not three, not four and not even FIVE… but 10 people losing their heads over the brownies by "Fo Sho CakeWalk" (sounds like a K-Pop boy band, no?). The owner was kind enough to send it over. And guess what? THEY ARE HOMEMADE.
The brownies arrived smelling of heaven.
We received these Nutella brownies and cupcakes in this packaging that with the ribbons. The presentation was beautiful.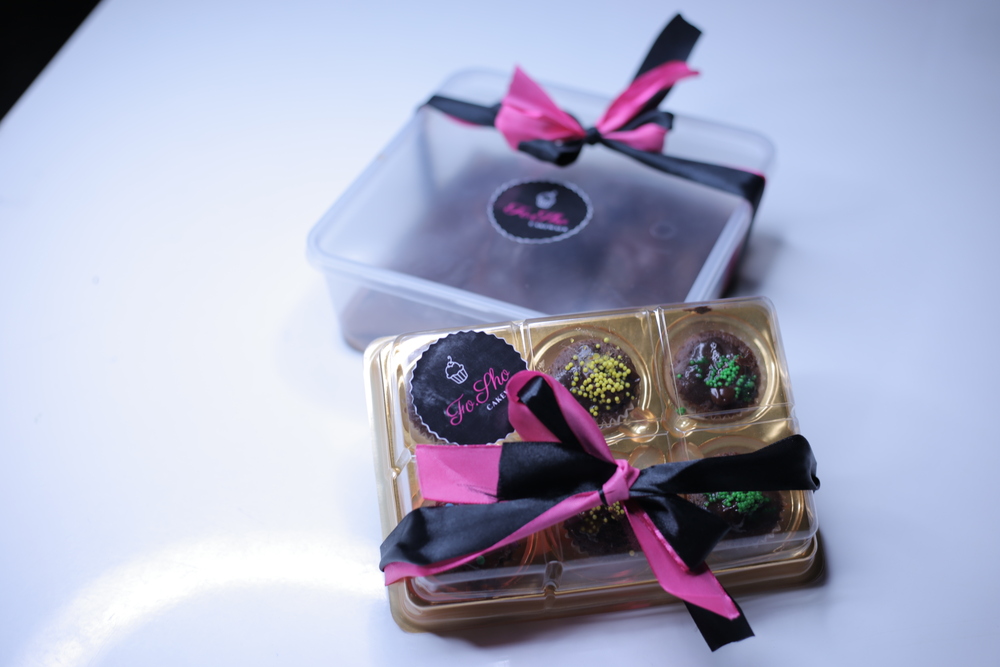 Have a look at these bad boys…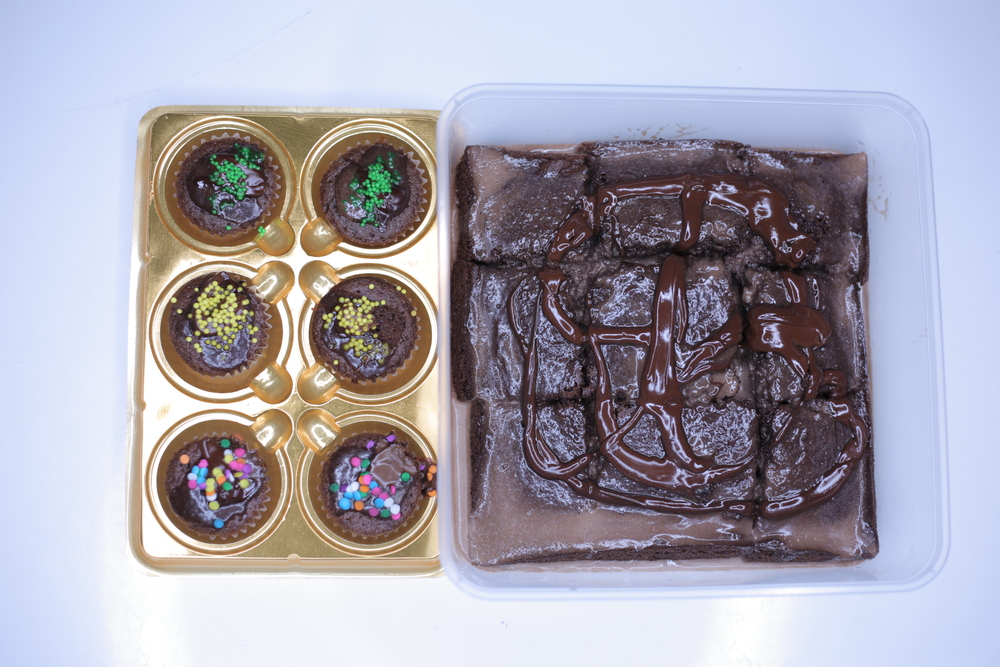 We tried a piece of each we received. JK, we had them all lol. So, turns out, the texture made us absolutely forget about everything. The burst of flavours overlapping the tender texture; felt so good.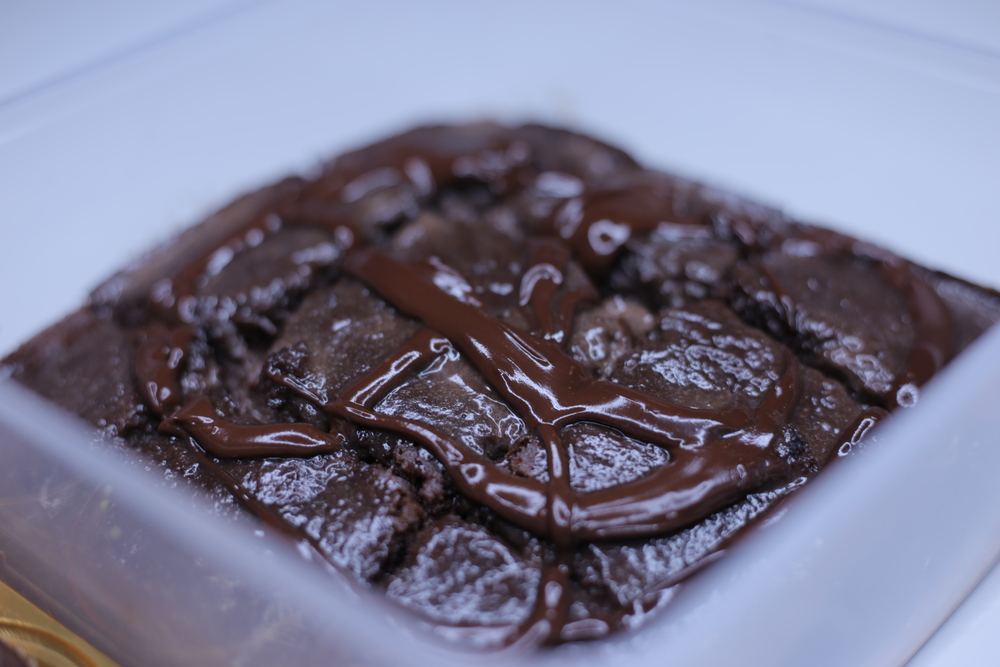 Dressed in dark chocolate, these brownies were the real thing. The texture inside was pitch-perfect and just like how brownies are: crunchy from the edges and smooth in the middle.
The mini cupcakes, topped with colourful sprinkles were a good combination of smooth chocolate and crunch.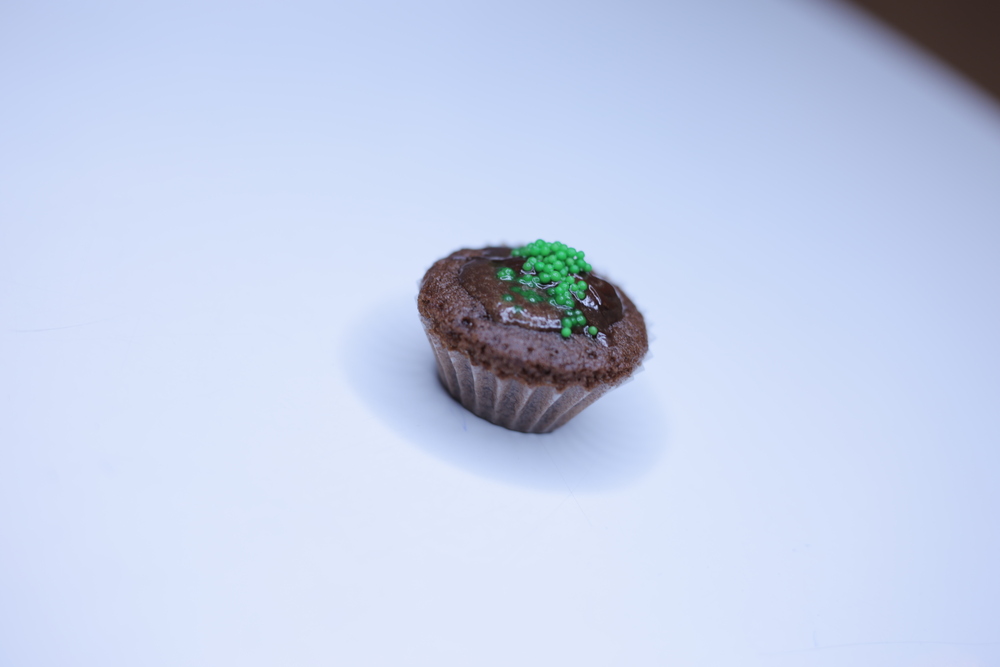 I absolutely vouch for this as a medium snack. You can have it for parties and also when you're crashing at a friend's place.
Talking to Parhlo, here's what the owner, Sana Gohar has to say…
I was fond of baking since I was young and I always had a dream to have my own physical bakery. So, I started with an online business at first to check its popularity and public demand before opening a physical outlet.
Here's are the prices of whatever you would like to eat from their menu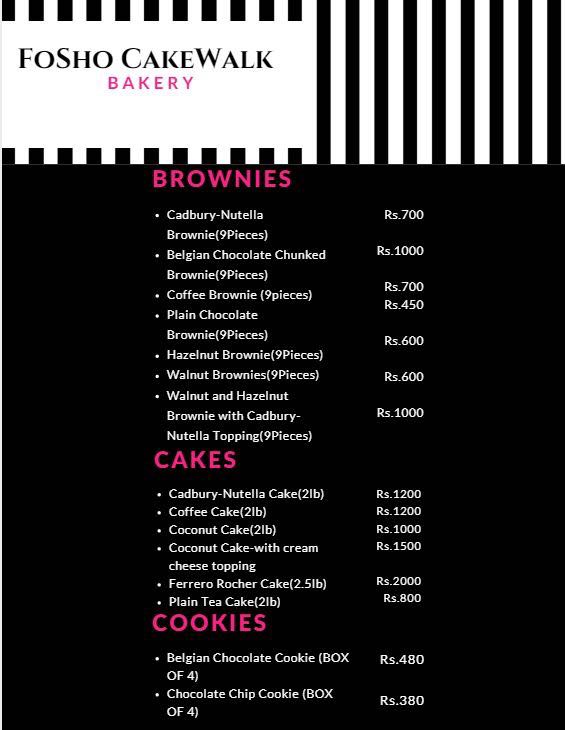 Delivery charges depend on the location. Mostly out of DHA it's 170-200; inside DHA and Clifton, it's 150 since they are located in the same area.
Fo Sho CakeWalk is run by a girl that might be younger than you. It's great that more and more young Pakistanis are coming forward with such ventures. We absolutely support them and they are legit good! Follow them on Instagram and Facebook.
Here's our rating: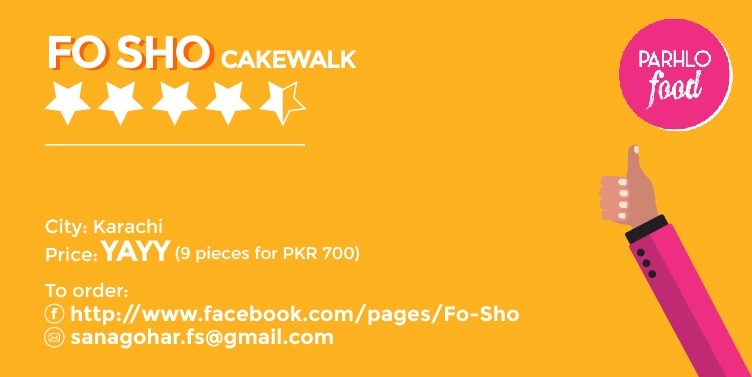 If you have a similar home-based food venture and want us to review it, email us: editor@parhlo.com.