You might have heard the term 'food to die for', but have you ever come across a host of different places that equally deserve portions of your soon-to-leave soul? Well, if you haven't, you surely have not visited Burns Road in Karachi yet.
The hub of quality food in affordable prices, Burns Road has for decades, been the heart of Pakistan's metropolitan city when it comes to delicious and aromatic food. You probably would not find hip burger-joints or pizza franchises there, but what you will get is class A quality desi food items, which are unparalleled in taste throughout Pakistan.
Here's a list of the finest places to dine at Burns Road, Karachi — take our word for it! 
1. FRESCO bakery's Dahi Barray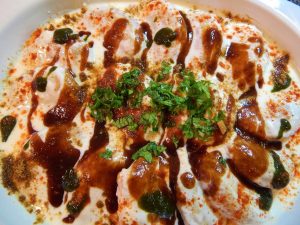 Hands down, the best dahi barray in Karachi. The place is buzzing after daytime, especially when it's Ramadan.
2. Cafe Lazeez's Makhan-Kattakat
The restaurant owner stands and helps you select all the items you want in your katakat, showcasing how fresh they are.
3. Agha Sajji's Sajji and Karahi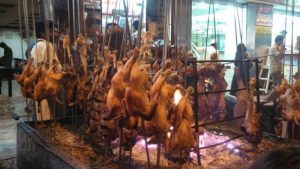 If you're a Karachiite and still haven't been to Agha Sajji, you're missing out on something huge. The authentic taste with their special masalas is worth dying for.
4. Delhi Rabri House's Original and Pista Rabri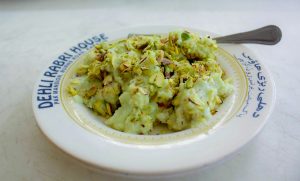 Everyone's got a sweet-tooth, and when you put Delhi's rabri in your mouth, it literally melts there. No dinner on Burns road is complete without this classic in the end.
5. Mazedar Haleem's Haleem-Nan combination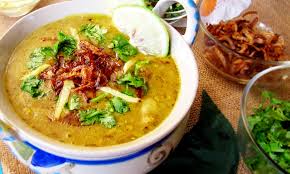 Some like to eat their Haleem with a spoon, but only the veterans know how powerful Nan-Haleem together is. Mazedar's Haleem gets orders from all over the country, no joke.
6. Food Center's Masalaydar Biryani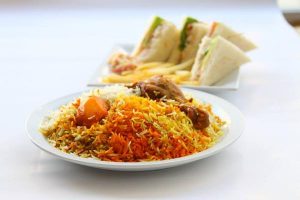 Biryani challenge? Accepted. Food Center's chicken and beef biryani is everything you wish for in a plate full of rice. The spices are extreme, yet balanced superbly.
7. Azaad Bun Kabab's Famous Open-Burger Bun Kabab!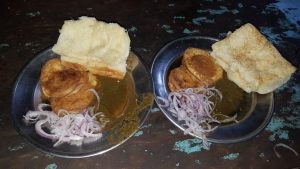 An open bun kabab or one that is closed, nobody can beat Azaad's famous burgers. At lunch time, there is hardly any room for people to stand.
So.. if you're in Karachi and plan on having a flavorgasmic experience, you know where to go – it's Shahra-e-Liaquat, Burns Road, Karachi. The metropolitan city is full of good food and food-a-holics, keep reading and following Parhlo Food for similar posts and other such places in Karachi.