Heroes in Aprons is our pursuit of celebrating the home-based, local food entrepreneurs and vendors.
Now let's talk Khao Suey!
How well do you know your 'Khao Suey'? Pretty much what is everywhere sold has the almost perfect presentation and appears dazzling on sight. It's until you take a spoonful and decide whether it has just the right flavour you have been looking for.
The other day I didn't bring lunch from home and then I heard we received Khao Suey at work from someone. "Nom Nom It Away" – LOVE THE NAME SERIOUSLY – was kind enough to set this pack beautiful meal over. I was very excited about it!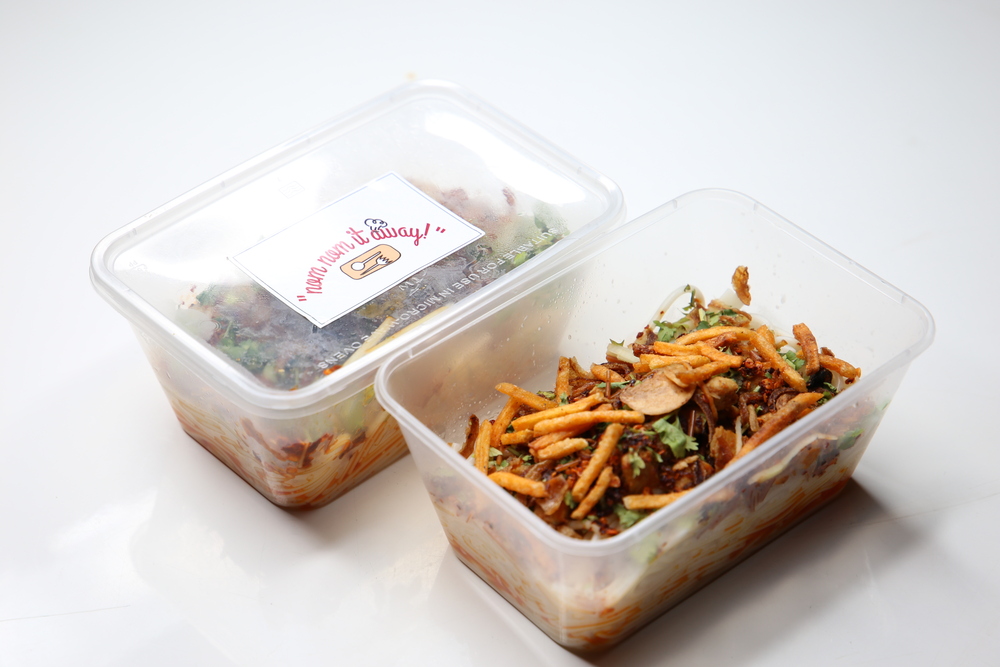 Now, I'm very peculiar about eating Khao Suey because I have had not the best experiences in the past eating this particular dish. It was off my list and I would normally have second thoughts about it. I tried and turns out, it was the best homemade Khao Suey honestly I have had.
Let me break down to why this particular Khao Suey is different and better from where you would eat normally…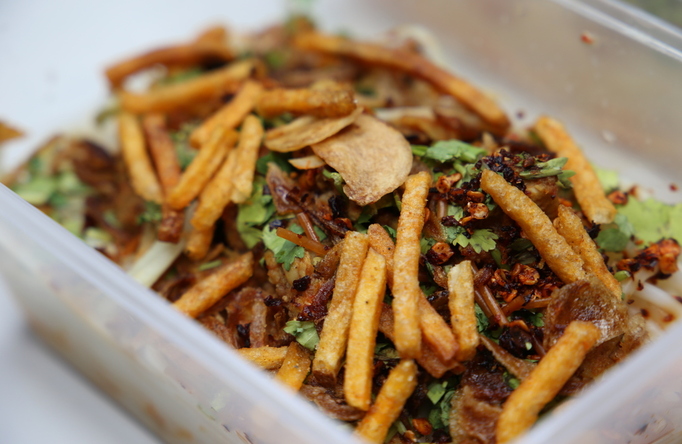 First things first, the presentation of this meal was amazing. A check of cleanliness and convenience, I must add. If you work and somehow miss out on bringing lunch from home, this meal backs you up.
Next, the flavour, the texture, the curry, the chicken and of course, noodles! Take one spoon and if you'd be excited to know what sort of condiments do they add, seriously. The flavours overlap each other perfectly. For me, the best thing was the curry and they give you plenty enough because you will absolutely want to add more of it to your plate.
Your everyday lunch-at-work woes sorted out!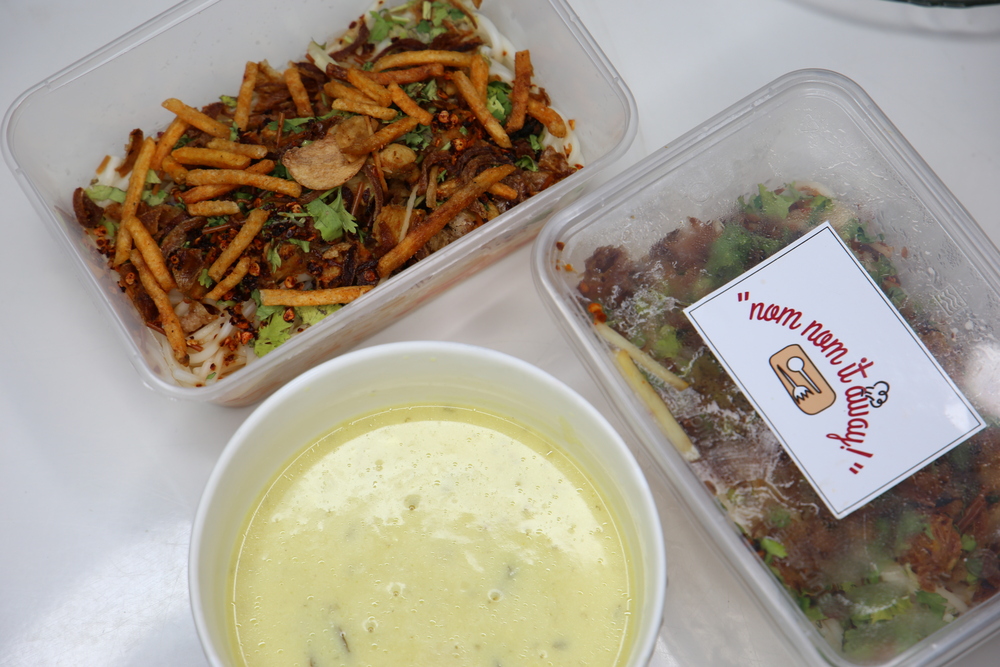 Make sure you eat it sizzling hot because that is key to enjoy the flavours. The quantity is plenty enough; even I had to share it with people.
WAIT! Read the inspiring story behind "Nom Nom It Away"…
Anum Iqbal, one of the Founders of "Nom Nom It Away" shares the story of this venture:
We are a team of 3 (mother and daughters), running an online home-based food business successfully since three and half years. We began our journey to empower our mother and keep her productively distracted and busy after the sudden death of our father. It was a great decision indeed. Our food, especially Khao Suey were loved and praised by everyone and since then there is no looking back!

My mom, who is the chef of "Nom Nom It Away!" has got magical juices oozing out of her hands when it comes to cooking. Her dishes especially Khao Suey were always popular in our family and amongst friends. We thought it would be unfair to keep the world deprived of such heavenly taste, thus we created "Nom Nom It Away!"
WOW! Talk about the motivation here.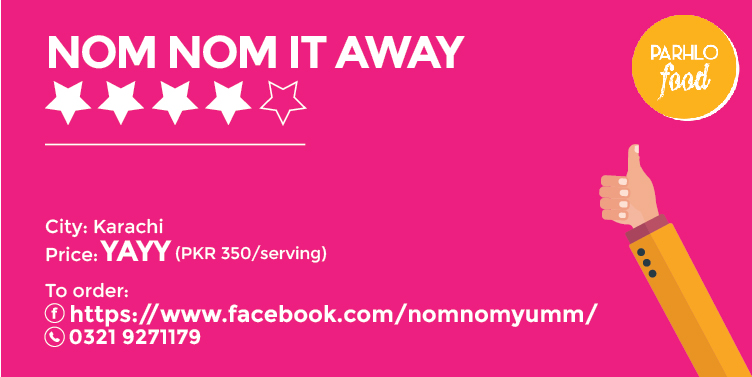 If you have a similar home-based food venture and want us to review it, email us: editor@parhlo.com.