With some friends coming over for breakfast I was looking for recipes to treat them to something different from the usual bread and omelet- a staple breakfast in my house. I'm a big fan of eggs in the morning and an omelet is my all time favorite. There is something about eggs; cook them in any way you like and they make any day, however, bad it maybe seem so much better.
I definitely wanted eggs on my breakfast menu. In my search, I came across this recipe from the cookbook "Jerusalem". The pictures looked amazing. Something similar to the pancake, it looked so delicious.
I made the fritters different from the original recipe as I did not have the herbs required in the recipe in my fridge and hunting for them was not an option as I had no time. The fritters turned out amazing. My recipe version is such that you can make them today with whatever is in your fridge at the moment. So start cooking! I served the bread fritters with some jam, butter, and no bread. No one really missed the bread. Fritters tasted quite nice at room temperature so I was thinking they would make a lovely addition to my kids' lunch box menu.
"Aja" (Bread Fritters)
Serves 4-6 people
Ingredients:
4 white bread slices,
6 medium size eggs,
1 1/2 tsp ground cumin,
1/2 tsp paprika,
1/2 tsp cayenne pepper,
1 tsp salt,
1/2 tsp black pepper,
2 tbsp coriander, finely chopped,
1 green chili, finely chopped,
3 tbsp capsicum cut in a small square,
2-3 tbsp spring onion chopped finely,
1-2 tbsp oil for frying
Method:
1-Soak the bread in 2 glass cold water for 1 minute, then squeeze well with your hands. Crumble the soaked bread into small pieces.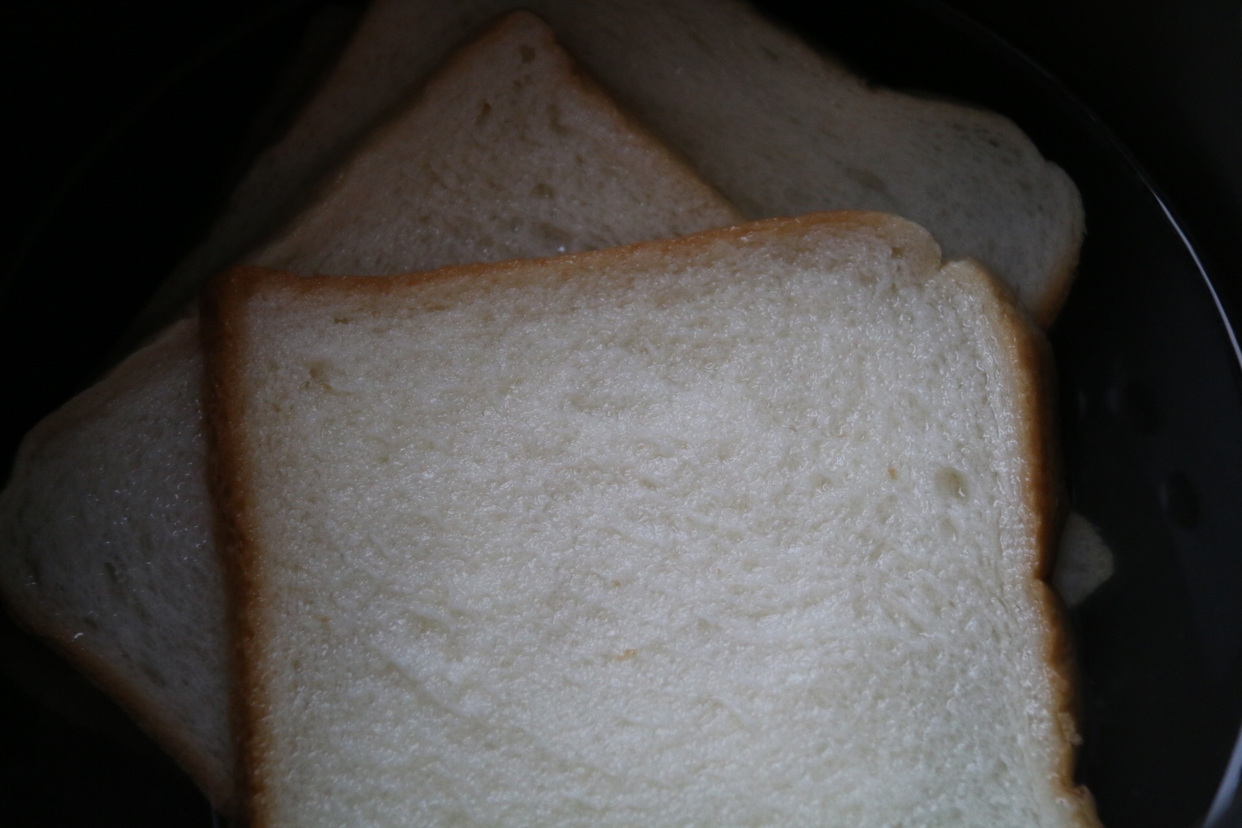 2-In a medium bowl, add the eggs and whisk well.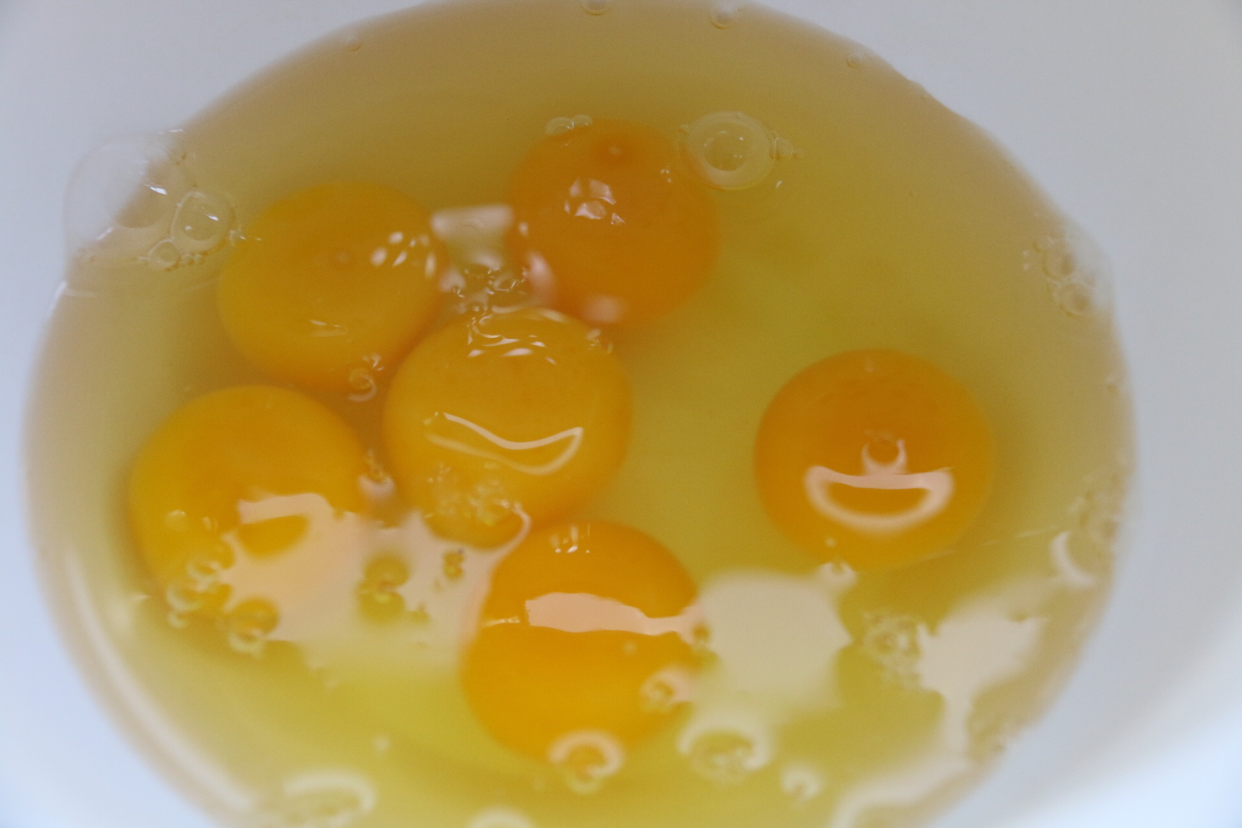 3-To the beaten eggs, add bread pieces, spices, salt, and pepper. Whisk well. Mix in coriander, capsicum, spring onion, and green chili.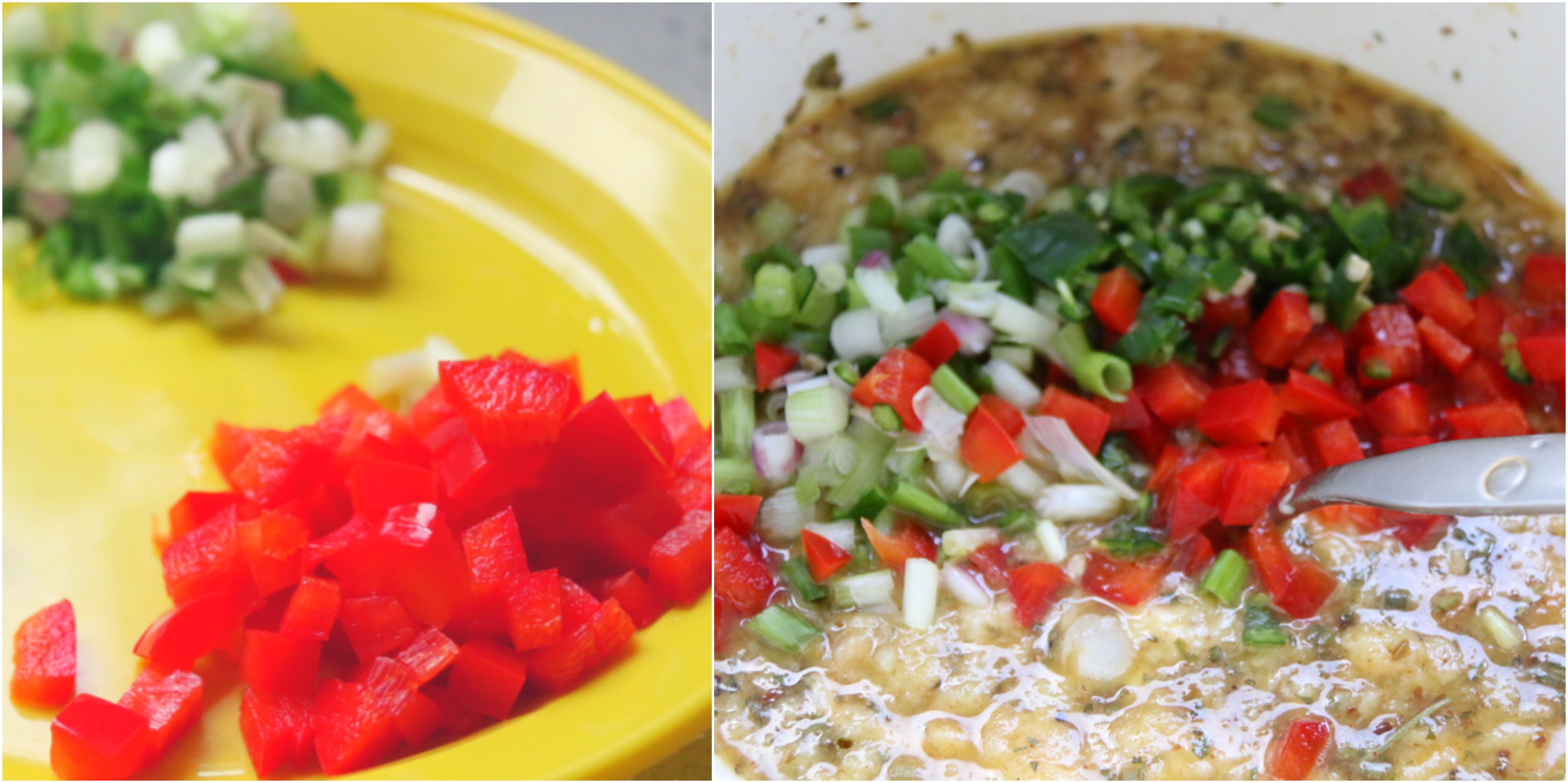 4-Brush a nonstick frying pan with oil (less than 1 tablespoon of oil) and place on medium-high heat.
5-Using a ladle or any large spoon put the mixture into the center of the pan for each fritter and spread it. Fry the fritters for 3 minutes on each side, until golden brown. Repeat with the remaining batter.
6-You should get about 8 -10 fritters.
Serving Suggestion: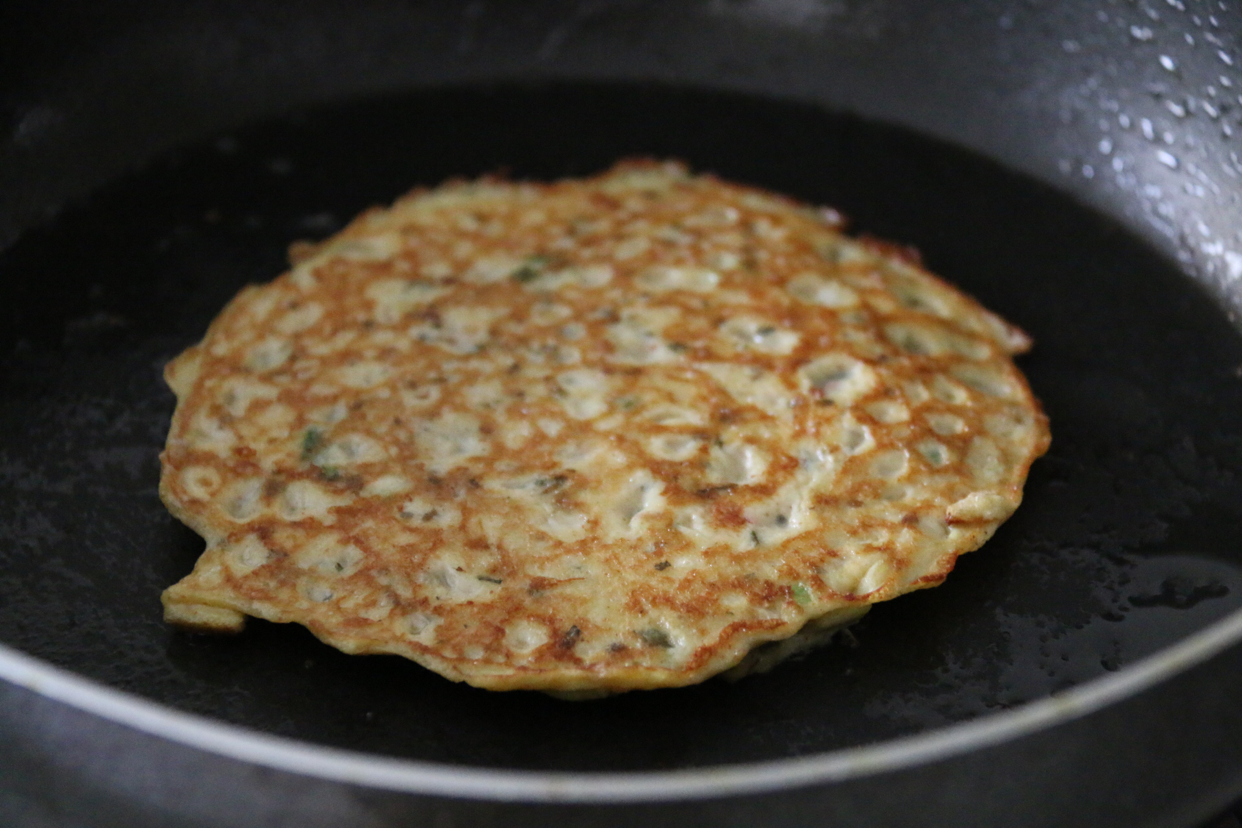 Serve warm or at room temperature. I liked mine with jam and butter. It will work well with ketchup also.
Other options:
This is a very versatile recipe and many variations can be made depending on what is available in your fridge. You may add finely chopped spinach, peas, carrots, eggplant, broccoli or boiled corn. If fresh herbs are available to add a handful of chives, basil, parsley and some tarragon.
Another variation is to bake the fritters. Spoon the mixture into a cupcake tray (the tray to be oiled) and bake at 180 C for 18-20 mins. This will make around 15-16 cupcake size fritters. It will make life easier when preparing for a party or a large gathering. Bonus: you have your hands free to do other stuff.