The subcontinent has always been known for its cultural cuisines and spices. For centuries, foreigners have come to this land and traded for food items and spices that could be found nowhere in the world. Eventually, it just had to be someone from this region who would win the grandest stage for a cook or a chef, the Master Chef.
Meet Saliha Mahmood Ahmed, a junior doctor who not only specializes in her medical career but also topped the UK's Masterchef with her cooking!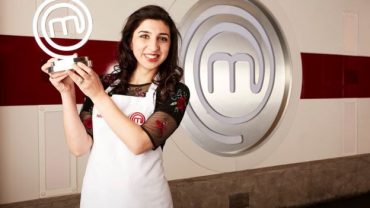 The 29-year old junior doctor is of the Pakistani origin but hails from Watford. She was met with competition from Giovanna Ryan and Steve Kielty during her march to victory. She made this possible by carefully organizing her medical career and her love for cooking. Swapping on-call shifts with her colleagues, she made sure that she could fully take part in the contest and help people with dietary conditions by bringing up some brilliant cuisines.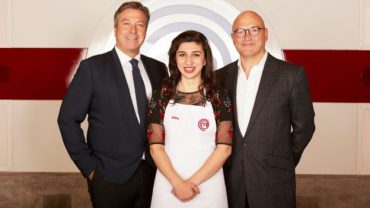 Specializing in gastroenterology, it is no wonder why she wants to cook some really healthy dishes and even plan to publish a cookbook.
"To be the Masterchef champion is fantastic and wonderful. Adjectives are not sufficient. This is definitely the coolest thing I have ever done in my life, It involved a lot of hard work and early starts — late nights cooking after 13-hour long shifts, no holidays, no breaks, no sleep – but it was well worth it," said Saliha.
Saliha Mahmood Ahmad gave credits to her "big Pakistani family" who helped and supported her till the end. She said that she was also inspired by a teacher and that is how she managed to win the competition. She said that her grandmothers were great cooks and knew a lot of traditional Pakistani dishes. Her mother learned from them and became a splendid cook as well. Therefore, it was natural that she would become interested in this art as well.
However, the victory of Saliha Mahmood Ahmad is not an ordinary one for judge Gregg Wallace described her meal as "East meets West" and by saying "beautiful art on a plate." Her winning meal involved a three-course meal including starter, main course, and a dessert.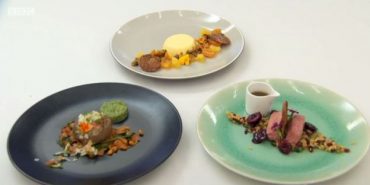 For starters, she served venison Shami kabab, with cashew and coriander green chutney, channa daal and kachumber salad. The main course comprised of Kashmiri duck breast with its crispy skin, freekeh wheat grain, spiced with dried berries. Dessert included saffron rosewater and cardamom pannacotta, served with deconstructed baklava with pistachios filo pastry shards and kumquats.
Judge Torode said that she walked in here, took apart her food culture and put it back together in an exciting way. Saliha wishes to continue working on her cooking art until she can write cookbooks, whereas for her medical career she wishes to fight obesity. We hope that she gets what she wants from life!