Home-based bakeries delivering a variety of scrumptious desserts have become the talk of the town. Customizable cupcakes and cakes, pavlovas, meringues and macarons, they haven't left one dessert untouched. Here's a list of 5 home-based bakeries in Pakistan you must try;
1. Blissful Delights by Hafsa Zulfiqar
Probably the youngest in the lot, Blissful Delights is currently based in Lahore and offers a wide variety of desserts that will leave you aching for more. From cheesecake shooters to macaroons, and customized cakes to peanut butter swirl brownies, Blissful Delights By Hafsa Zulfiqar will deliver the dessert of your choice to your doorstep!
2. Sam's Cake Factory
With an outlet operational at Malir Cantt, Sam's Cake Factory promises you a variety of customized cakes and cupcakes that are pure perfection in terms of both, presentation and taste. Sam's Cake Factory offers a variety of other desserts and savory items too, with a delivery service.
3.  Crumbs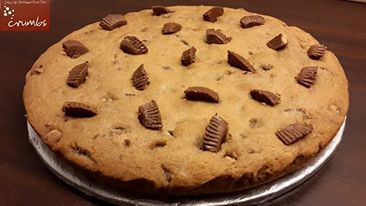 Taking great pride in being the first bakery to introduce cookie cakes in Pakistan, Crumbs offers delectable cookie cakes that are customizable too.
4. The Poached Pear
Operated by Masala Tv's chef, Yasha Siddiqui, The Poached Pear can be credited for introducing the Pavlova in the K-town. The bakery offers a variety of other desserts the likes of Belgian chocolate tarts and meringues.
5. Goodsies Cupcakes
Goodsies cupcakes specialize in theme-based, customized cakes, and cupcakes for all occasions. Their 3D customized cakes are a treat to look at!
Which one are you trying first?